In a bold move, General Motors has announced it will invest US$175 million into enhancing its current Lansing Grand River assembly plant to support the production of the new Chevrolet Camaro.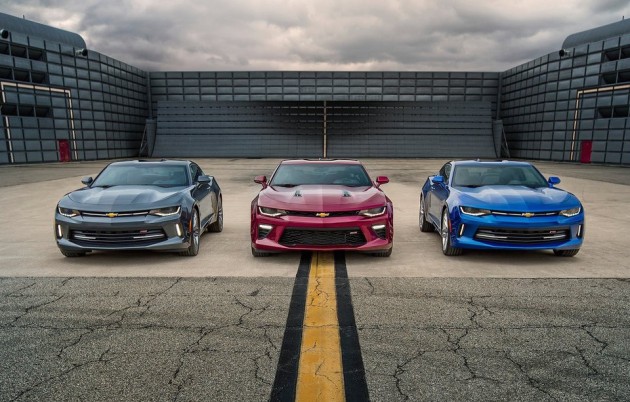 GM, confident that demand for next year's Camaro will be well worth the investment, has announced that two robotic framers, three new paint systems and hundreds of new jobs are on the way to the Lansing assembly line.
General Motors only one month ago announced it would invest more than US$5.4 billion into new plants and job creation in the United States over the next three years.
With news of this investment, it takes General Motor's total investments made within a one-month period up to US$2.8 billion. Manufacturing manager at GM Scott Whybrew said:
"With this investment in tooling and equipment, we will continue to do our part to build on the high-quality reputation of this iconic car… "
This sentiment was shared by local Mayor of Lansing, who helped secure the substantial contract for his constituency. Lansing Mayor Virg Bernero said,
"I may be the luckiest mayor in America today. Gearing up for full-scale production of the legendary Chevy Camaro is a new high point in the more than two decades of extraordinary partnership between the City of Lansing, General Motors and the UAW."
The Chevrolet Camaro has been America's favourite performance car in its respective segment for the past five years. With all of this money being poured into making sure it continues its popularity, it seems more and more likely that GM might expand its global reach and eventually offer the model in Australia. Fingers cross.