Renowned high-end German tuner Gemballa is planning on unveiling a unique new vehicle package at the 2013 Geneva Motor Show next month, called the Gemballa GT Spider.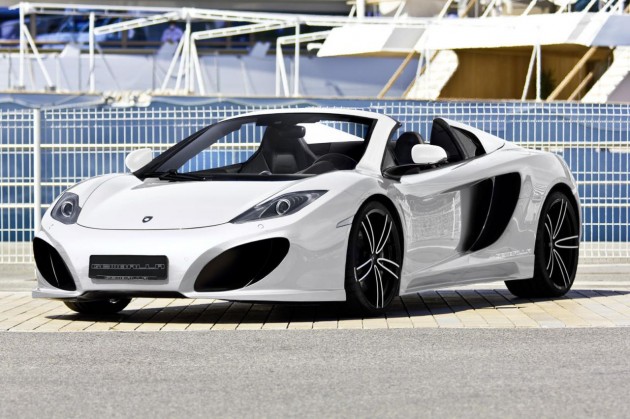 Based on the mighty McLaren MP4-12C Spider, the car features a number of Gemballa-developed styling tweaks to help it really stand out. The first thing you'll probably notice is the bodykit, which are made from carbon fibre. These extensions give the Spider a more hunkered down, aggressive look.
The GT Spider also shows off some new exhaust pipes, unique badges and logos, and a set of forged lightweight staggered alloy wheels measuring 20 inches on the front and 21 inches on the rear. These can be had in either 'black magic' or 'gunmetal' finish, both diamond-cut.
In the engine compartment, Gemballa hasn't mentioned any specific upgrades. From the factory the MP4-12C comes with a 3.8-litre twin-turbo V8 producing a colossal 460kW of power. In other words, it doesn't really need further tuning.
The new package will be on display at Geneva when it all starts on March 5.