Renowned BMW tuner G-Power is up to its usual tricks. This time focusing its attention on the spanking new BMW M850i grand touring coupe.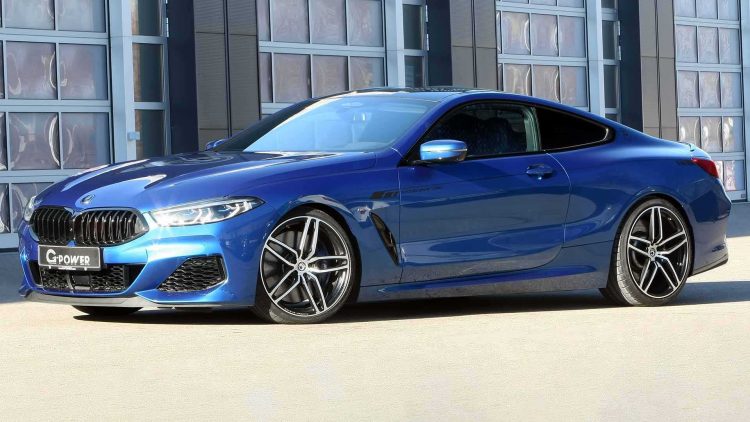 In factory form the new M580i already sports a powerful new 4.4-litre twin-turbo V8 that churns out 390kW and 750Nm. However, G-Power has seen this and thought, yes, there is more we can do here. And so it has come up with an upgrade kit.
It includes a V2 Performance software upgrade for the engine computer, with the speed limiter removed. There's also a custom exhaust system with stainless steel downpipes and 200-cell catalytic converters. Both of these items help to lift output to a much more serious 493kW and 890Nm.
Using the factory eight-speed automatic and xDrive all-wheel drive system, G-Power claims the 0-100km/h time is slashed from the factory claim of 3.7 seconds, down to just 3.1 seconds. The top speed is no longer limited to 250km/h, but instead it soars to above 320km/h.
To make sure the G-Power kit stands out, buyers can also option for a set of G-Power's popular Hurricane RR forged alloy wheels. They measure 9×21 inches on the front and 10.5×21 inches on the rear, with 255/30 front and 305/25 rear tyres.
G-Power says that because the factory-installed engine protection remains in place and diagnostic features are untouched, the cylinders for the V8 are guaranteed to be unaffected by the software upgrades. As such, G-Power conducts extensive testing in hot and cold conditions to ensure longevity of its modifications.
As far as we know, this is one of the first upgrade packages for the new 8 Series. However, we're sure plenty more will be on the horizon once the car finishes hitting showrooms around the world throughout this year.