Making a show-stopping red carpet debut and simultaneously being revealed as the new face of a video game franchise, even though the 2017 Ford GT is officially just a few days old, its curriculum vitae looks pretty awe-inspiring already. At the Detroit Auto Show, the gates towards a glorious lifespan swung wide open as Ford Motor Company and Microsoft proudly announced Forza Motorsport 6, which will emblazon its cover with none other than Ford's youngest wonder child.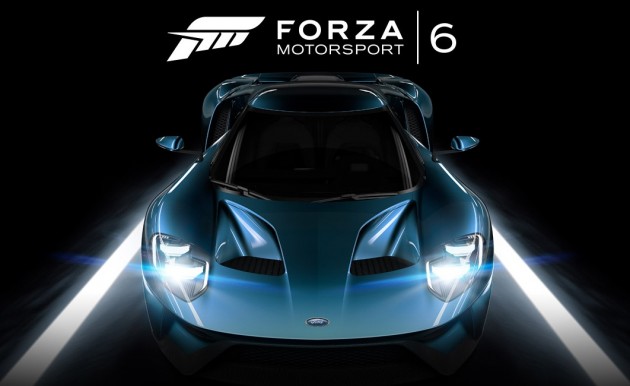 With this modelling job, Ford GT steps into the shoes of some glamorous predecessors, such as the McLaren P1 (Forza Motorsport 5) and the Lamborghini Huracan (Forza Horizon 2). But players can not only gaze at the GT's handsome looks on the plastic packaging of this Xbox One exclusive. In fact, they can also select the metallic mannequin and test its qualities in a thrilling (but sadly only virtual) race. Other available in-game cars include the Ford F-150 Raptor and the Shelby GT350 Mustang.
During the creative configuration process of Forza Motorsport 6, development team Turn 10 Studios were allowed to witness Ford's staff as they graphically outlined the GT. This resulted in close interaction between designers and engineers, who saw both Ford and Forza growing and evolving synchronously.
So far, further details about a release date for the sixth Forza Motorsport instalment remain fuzzy. Actual footage, however, is said to premiere in June 2015, at the Electronic Entertainment Expo in Los Angeles. And since Forza's birthday cake will be topped with ten candles this year, it might just be possible that fans do not have to wait until 2016 to prepare themselves for purchase.