From 1993 until 2009, Wendelin Wiedeking was the president and CEO of perhaps one of the most iconic sports car manufacturers in the world; Porsche. Since being fired from the helm at Porsche, Wiedeking has invested in various businesses, with the latest being a chain of restaurants.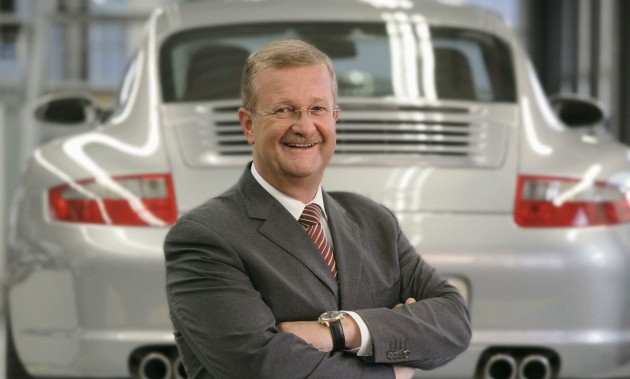 The first restaurant, called Vialino, is scheduled to open next month. It's located in Ludwigshafen, Germany. Many more outlets will open in other parts of Germany, as well as in Switzerland and Austria.
So, 'who cares', you might be thinking. Well, it's worth looking into the life of the man a little bit more as it's quite interesting. At the time of taking on the role of CEO at Porsche, the company wasn't doing very well at all. Wiedeking managed to turn it all around though.
He did this by trimming the showroom range, implementing a lean production process – similar to Toyota's processes – and helped push the 911 as the company's halo model while at the same time deleting the 928 and 968.
He also influenced the introduction of the Boxster, and then one of Porsche's best-selling current model vehicles, the Cayenne SUV. As a result, Porsche became the most profitable car manufacturer in the world.
Unfortunately in 2009, this restructuring involved borrowing money. Wiedeking aimed to use some of this money to buy Volkswagen. In the end, it was Volkswagen that ended up investing in Porsche, saving the company from collapsing. Wiedeking was fired from his position.
He has made a huge impact on the automotive industry, and was a frequent in Motor Trend's 'The Power List' top ten, made up of the most influential people in the automotive world. He was also the highest paid executive in Europe, earning an estimated 80 million euros in 2007.
If you're ever in Central Europe and stumble across a restaurant called Vialino, rest assured, the man that owns it is responsible for many great cars.