There's no doubt about it, Ford's new Fiesta ST is a brilliant little car. Even so, word of an RS variant has spiked interest. And now we hear the company is working on a business case for such a variant.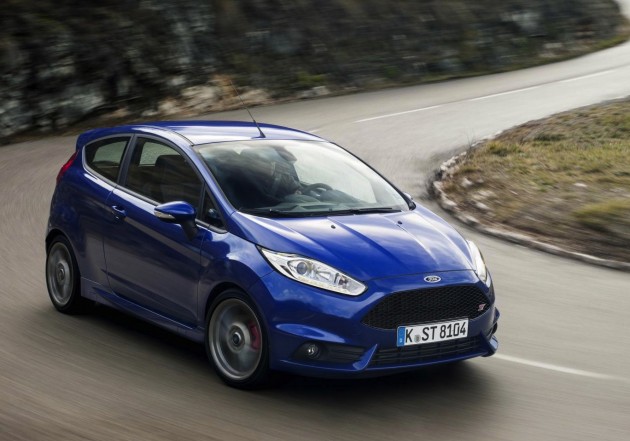 According to a recent Auto Express report in the UK, Ford is still considering a high-performance version of the Fiesta which would sit as a more modern little brother to the insane Focus RS of 2010.
It's understood researchers are analysing a business case for such a variant to test market viability before the company makes any definite decisions.
So far very little details have been revealed, however, using the ST as the foundation would be a great start. Building upon these genuinely sporty roots would result in an epic little hatch.
There's speak of a tweaked version of the 1.6 turbo making its way under the bonnet, churning out around 170kW. To handle the power the model is expected to showcase beefier brakes, a sturdier drivetrain and differential, and a more serious suspension setting.
As for the styling, a Fiesta RS is likely to come with dramatic aero revisions over the regular Fiesta, such as a huge rear wing, a low and sharp front spoiler setup, bulging wheel arches and an aggressive tyre and wheel package.
Although official confirmation is yet to be made, the car is tipped to debut some time in 2015.