If you've looked at the 2017 Ford F-150 Raptor and thought, "Nah, I would still feel inadequate driving that." Then maybe you need the Ford F250R MegaRaptor instead?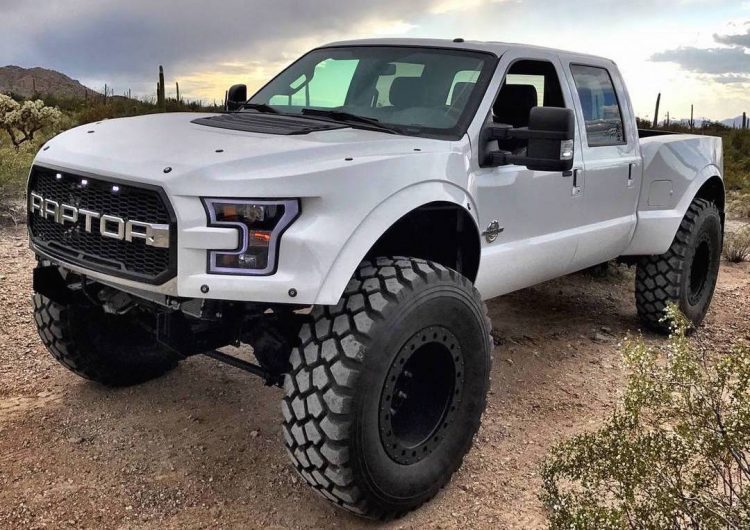 Instead of the microscopic F-150, F250R.com will start with it's bigger, chunkier brother, the F-250, and build you a very serious and hardcore off-roader that can tackle the Baja desert at tremendous speed.
A new front clip is added that not only looks like the F-150 Raptor, but is also a clamshell design which pivots at the front, like a real big rig. Powerful spotlights and a big 'F250R' or 'RAPTOR' logo at the front distinguishes it from its lowly progenitor.
The 6.7-litre Powerstroke diesel V8 gets tuned to develop another 104kW and 340Nm – or a diesel hatchback's worth of power and torque more than the 300kW/1084Nm original output.
To help it jump from mountain to mountain, it gets 46-inch Michelin XZL stompers with a 395/85R20 aspect ratio and eight lug nuts for the 20-inch wheels.
It is suspended via Bilstein 5100 shock absorbers and is given a four-inch lift all round, with coilovers at the front. The rear is modified for a better departure angle.
What do you think of the MegaRaptor? Do you think it's the new king of the dessert? Or is it overkill compared with the 335kW/610Nm 2017 F-150 Raptor?