Porsche Exclusive accessories and options might seem like a fairly new trend, however, Porsche Exclusive has been around for years. One of the first projects the company developed was a 1983 Porsche 935 Street, which was essentially a road legal version of the GT race car of the time.
The 935 is a legendary race car family of the 1970s and '80s. Based on the 930 911 road car, the body is much longer to improve aerodynamics and high-speed stability, and the wheel arches are pumped right out to accommodate huge wheels and tyres.
In the early 1980s Porsche Exclusive took on one of its first projects which was commissioned by Mansour Ojjeh. Ojjeh is a businessman from Saudi Arabia, perhaps most famously known as the CEO for TAG. TAG, as some may know, owns 21 per cent of McLaren.
Back to this unique 935 though, it's a one-off build featuring a host of mouthwatering race components and modifications. It's based on a 930 911 body with a full 935 bodykit. There's also 935 brakes and suspension.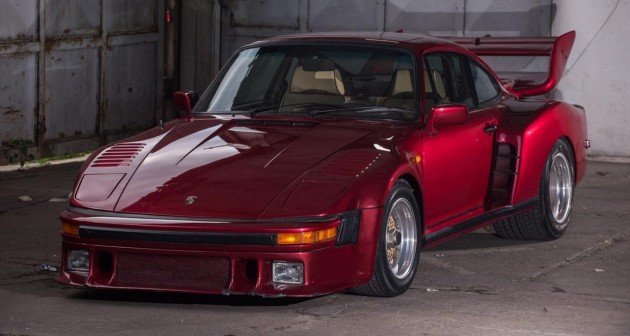 In the engine bay sits a 934 3.3-litre turbocharged flat six which has also been modified. It produces somewhere in the vicinity of 283kW. There's no mentioned on performance or acceleration figures, but taking into account the car weighs around 1419kg (maximum laden 1580kg), the power-to-weight ratio is intense.
The extremely unique car will go up for auction at the Bonhams Spa Classic Sale. With just under 20,000km on the clock, and being as special as it is, it's expected to fetch between 300,000-400,000 euros (around AU$440,000-$585,000).