Now this is a very cool find, and it's up for sale. It's a 1996 993 Porsche 911 Techart CT3. Not only is the 993 911 one of our personal favourites here at PD, being the last of the air-cooled 911s, this particular example is made even more special thanks to German Porsche tuning specialist, Techart.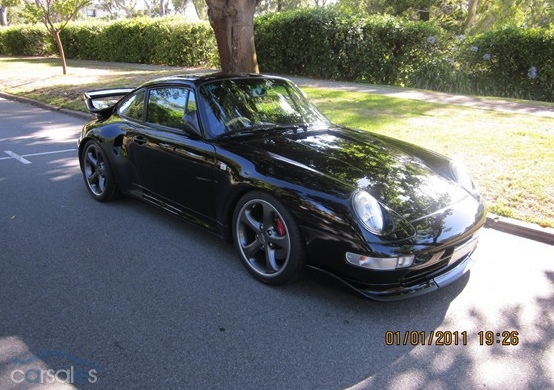 According to the carsales ad, the car started out in life as a normal 993 911 Carrera 4 S. The owner then sent the engine and gearbox over to Techart's headquarters in Germany to have the air-cooled 3.6-litre flat-six engine converted to Techart CT3 specifications.
This involved a lot of extensive engine work, starting with addition of a Techart supercharger kit to improve the response and overall horsepower of the engine.
The kit also included beefier internals with forged pistons, conrods and crankshaft, as well as an uprated fuel system, a large rear-mounted intercooler and some titanium valves. To ensure power improvements could be put through to the ground, the Techart CT3 kit includes a new lightweight flywheel and a stronger clutch.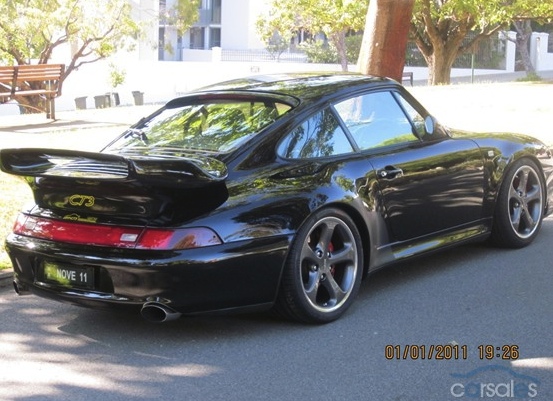 The body of the 993 and the interior was then converted to CT3 specifications here in Australia by two Techart technicians who had to be flown over from Germany. The technicians stripped out the interior and replaced it with a full race-inspired two-tone yellow and black cockpit, including a full roll cage, and an aggressive aerodynamics kit on the outside.
According to the ad, just 20 examples of the Techart CT3 have been made, and as the special plaque says, this is number 14 which has just 34,500km on the clock. Overall power is rated at 373kW (500hp) and 590Nm. Techart says the CT3 will do the 0-100km/h dash in 3.4 seconds and go on to a top speed in excess of 300km/h.
The owner is asking for just $140,000 for this very rare, and presumably very quick slice of Porsche history.
It's also a truly unique opportunity to sample some Techart exotica.
For more details and images click on over to carsales for the full ad.