Makers of the upcoming Fisker Karma extended-range plug-in hybrid are developing a new multi-speed gearbox which could help electric vehicles achieve performance similar to a Bugatti Veyron.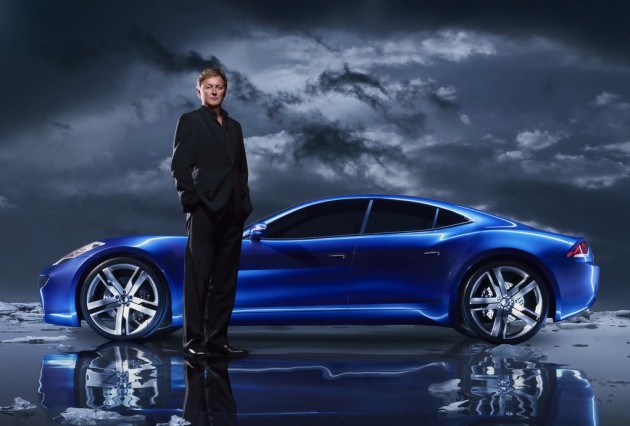 Yes, the first thing you may think of when someone mentions an electric vehicle is usually something slow and quite boring, but according Henrik Fisker, owner of Fisker, his team are working on adapting a new multi-ratio transmission which could improve acceleration and overall performance of electric vehicles significantly.
He says that if the new transmission is effectively adapted to an electric motor, even motors such as those found in the Fisker Karma, the instant torque could be utilised more efficiently providing real supercar-like performance. Fisker said in a recent Autocar report,
"With the torque at the wheels increased by the use of a gearbox, Veyron levels of performance should be possible."
One of the main reasons electric cars are not able to accelerate as good as extremely high performance petrol cars is because of the gearbox. In most cases, electric vehicles use a single speed, straight-drive transmission due to the high level and instant availability of torque on offer. But a straight 1:1 drive ratio is not good for acceleration.
One the quickest electric vehicles on sale today is the Tesla Roadster. It's able to complete the 0-100km/h dash in around 3.7 seconds – not too shabby. However, Tesla did say that during development of the car engineers were testing a two-speed transmission, but had scrap the idea as the gearbox wasn't consistent or strong enough for production.
So although Fisker hasn't said that the new concept transmission would be featured on the upcoming Karma model, it might be something we can all look forward to in the near future.
In its current trim the Fisker Karma luxury sports sedan uses two electric motors producing a total of 1300Nm of torque, paired with a 2.0-litre turbocharged four-cylinder combustion engine. The car is said to be capable of doing the 0-100km/h dash in around 5.8 seconds.
(Source: Autocar)