After plenty of tweaking and tinkering, the new Ford Focus RS is finally ready for production. And in fact, the first example has rolled off the line in Germany.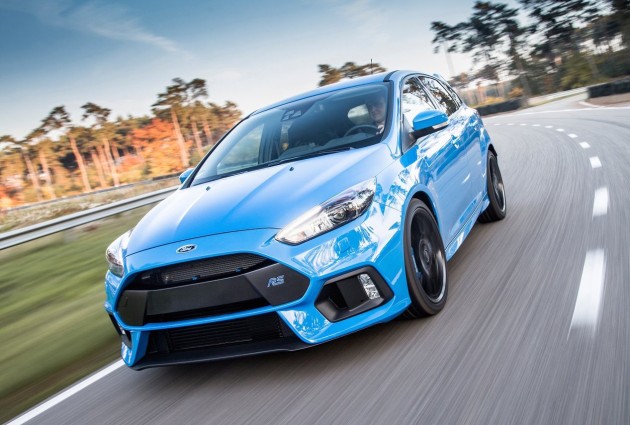 Produced at Ford's Saarlouis factory in the west of Germany, the new Focus RS is the first all-wheel drive hot hatch from the company since the old Cosworth days. It promises exceptional, potentially class-leading performance, while offering various drive modes including an industry-first "drift" mode.
To refresh your memory, under the bonnet sits a 2.3-litre EcoBoost four-cylinder pumping out 257kW and 440Nm. The turbo runs at 23.2 psi of boost pressure, with up to 15 seconds of "overboost" providing 470Nm.
Out on the tarmac the micro machine is capable of 0-100km/h in 4.7 seconds using the standard – and only – six-speed manual transmission. The engine is potent, however, average fuel consumption is rated at a reasonable 8.1L/100km.
The new Focus RS is one of 12 new performance vehicles Ford is introducing by 2020. Two more will be added to some markets this year, including the new F-150 Raptor and the Ford GT supercar.
Ford Australia has confirmed the Focus RS for the middle of this year, with prices starting at a surprisingly low $50,990. It's unlikely the new GT supercar will make it to Australia, but we can only hope.