Patent images of the upcoming Fiat 500X have surfaced online, giving us all a glimpse of the future off-road version of the 500.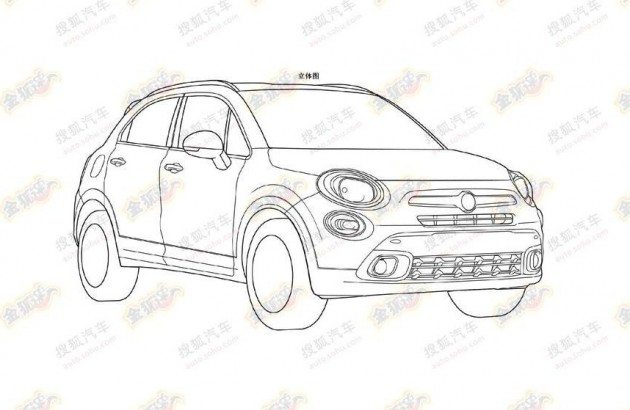 Set to compete with the likes of the MINI Countryman, the Fiat 500X is expected to be based on a modified version of the Fiat 500L platform, which is a five-door version of the loveable 500.
As you can see by these images, first found by auto.soho.com, the platform will accommodate a jumped up body with increased ground clearance, and a five-seat cabin.
The exterior design certainly looks quite cute and attractive, with bulbous panel contours, consistent proportions, and a somewhat sturdy stance with mildly pumped wheel arches.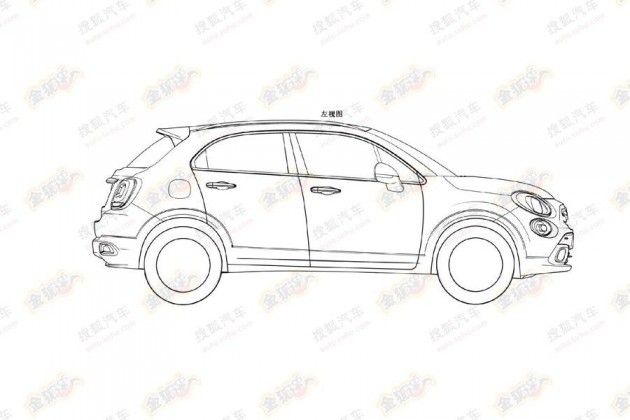 Under the bonnet, we could see a similar engine lineup as seen in the 500L, including the company's award-winning 875cc TwinAir two-cylinder, as well as the 1.4 MultiAir turbo. The 1.6-litre MultiJet turbo-diesel is also likely.
With Jeep now owned wholly by Fiat, it's believed the 500X will share its platform with an upcoming entry-level Jeep, of similar proportions.
In recent years smaller vehicles have started overtaking the larger ones, in terms of sales. The SUV category is already an extremely popular one all around the world. When you put the two together, super-compact SUVs do seem to make a lot of sense, at least from a business case point of view. It will be interesting to see how this little number does when it arrives on the market.
The 500X is tipped to make its public debut at the 2014 Geneva Motor Show in March.