We're all waiting for Fiat to release its version of the new Mazda MX-5 as part of the co-development project. Now we hear it's set to make its debut at the Los Angeles Auto Show in November this year.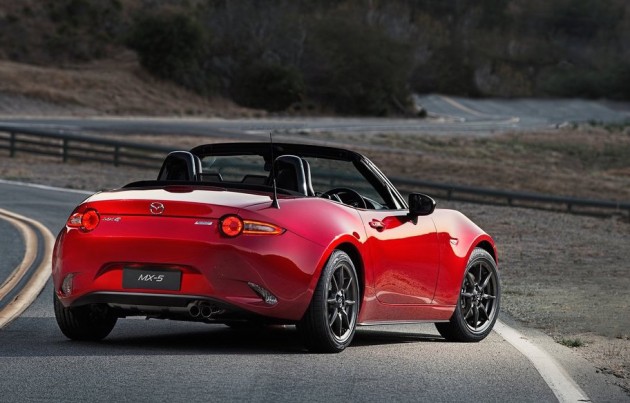 According to an AutoFans.be report, the Fiat 124 Spider – name confirmed last month – will borrow some interior components and major fixtures and fittings from the Mazda MX-5. But from there, the car is set to feature a completely unique body so it falls in line with the Italian company's flair.
We still don't know what will power the new model for sure, but sources suggest it will come with a 1.4-litre MultiAir turbo taken from existing Fiat and Alfa Romeo models. Power might be similar to the 1.5L MX-5's 96kW output, although it will probably be matched to a dual-clutch transmission.
More excitingly though, there's rumours of an Abarth version in the works. If you know anything about Abarth (Fiat's performance arm), you'll know the brand only ever puts its badge on proper heart-throbbing pieces of machinery.
Even if the company installs its heavily boosted 1.4-litre from the current Abarth Fiat 500, we could see power output jump to 132kW. With a kerb weight of less than 1000kg, you can imagine the power-to-weight ratio that would be presented. Let's keep our fingers crossed.