It's almost time for the next installment of Ferrari's anniversary special supercar, yes, the Enzo successor. Dubbed the Ferrari F70, word in the industry says it will get a 920hp engine.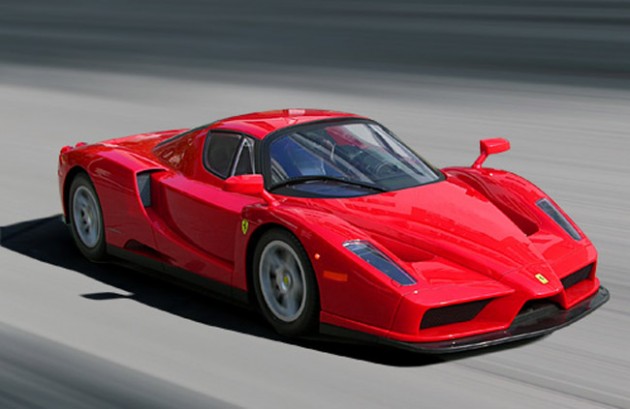 According to an Autoweek report in the UK, the Ferrari F70, if that is what it ends up being called, is set to feature a new 7.3-litre V12 engine. The engine will apparently be based on the new 6.3-litre V12 which is slated to power the Ferrari  '620 GT' 599 successor, debuting next month at Geneva.
The report says the new Ferrari F70 will produce up to 686kW with thanks to a kinetic energy recovery system (KERS) and electric motor and battery pack. It's understood the battery pack will provide 90kW of the total 686kW, but only in bursts as per charged batteries.
Keeping acceleration at bay will be a lightweight body and chassis, made mostly of carbon fibre. Total weight is expected to tip the scales at around 1134kg, which is around 200kg lighter than the Ferrari Enzo.
We expect big things from the Ferrari F70, as this will be the company's most serious model ever made, using the most advanced technologies the company has ever possessed. The car is likely to receive a high-performance dual-clutch transmission of some kind, as well, offering seven speeds.
This should be an exciting one to look out for. As previously reported, the F70 was set for a 2012 release, however, with no known spy shots of the car, it's hard to see that happening. Coming from Ferrari though, you never know what the company has up its sleeves. We'll keep you posted.