A Ferrari 599XX Evolution will go under the hammer at a charity auction towards the end of June with a reserve price of 1.35 million euros (approximately AU$1.71 million).
Towards the end of May last month, the region of Emilia Romagna in northern Italy was struck by two earthquakes. Some lost their lives, while many others were injured. There was also lots of structural damage to buildings and homes in the area.
As a way of raising funds for those who suffered in the earthquakes, Ferrari has set up a big charity auction where it will sell off a number of exquisite pieces of machinery and components for the sake of those in need.
The highlight will be a 599XX Evolution. With a reserve price of $1.71 million, you can begin to understand the nature of the Evo. The very special Ferrari is a stripped out racing version of the 599, while the Evo adds even more sophisticated aerodynamics and other bespoke details.
Power comes from a 6.0-litre V12 engine producing an almighty 552kW of power, up from 456kW of the normal 599XX. The Evo is also 30kg lighter in weight over the normal 599XX; basically, it's one of the quickest non-F1 vehicles Ferrari has ever produced.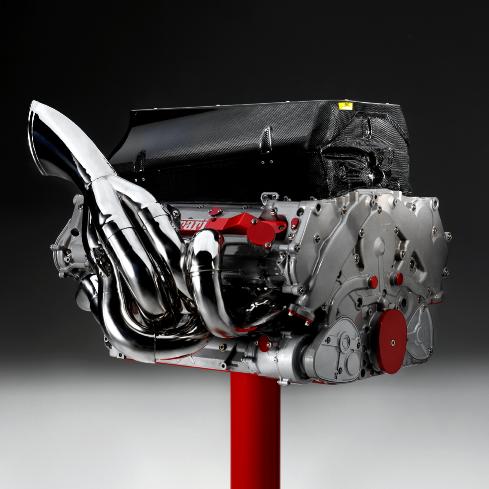 Also up for auction will be a 2008 V8 Formula One engine, specifically, the engine that won Scuderia its 16th Constructors' World Championship title. It has a reserve of 50,000 euros (AU$63,500). There will also be a number of signed items from Fernando Alonso and Felipe Massa, such as gloves and helmets, and an original nose cone from an F60 F1 car.
On the company website, Ferrari chairman Luca di Montezemolo, says,
"I am sure we can count on the generosity of those close to Ferrari around the world who have always kindly supported this kind of initiative in the past. A terrible earthquake struck our region and the people we know, and together we want to help the families of the victims in this time of need.

"We are holding an auction of some truly unique and exclusive items for all Ferrari's friends and enthusiasts to whom I would already like to express my heart-felt thanks."
The auction starts on June 20. Head over to Ferrari Store website to help contribute to the fund-raising.