Ferrari is reportedly preparing a stripped-out, track-ready variant of the 488 for a debut at the 2018 Geneva Motor show in March.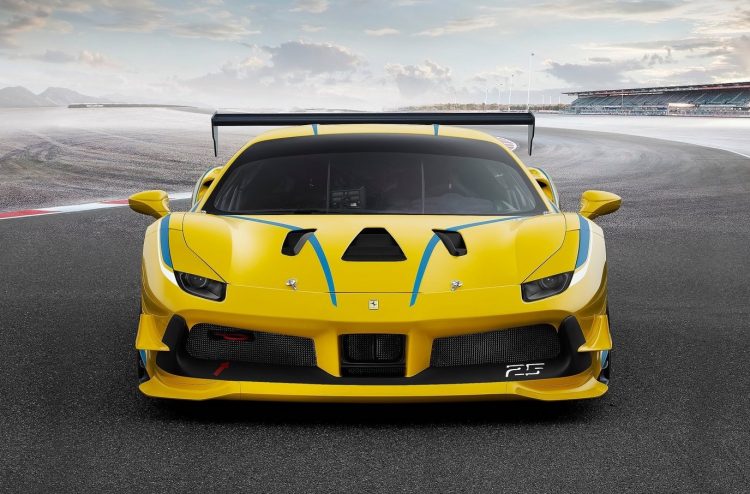 The new variant will come in as a successor to models such as the 430 Scuderia, and the 458 Speciale. It's unknown at this stage what Ferrari will call the new variant, but according to a recent Automotive News report, all will be revealed at Geneva. Some rumours suggest it might be crowned a 'GTO' model, but this seems far-fetched as Ferrari usually reserves this badge for very exclusive models.
Like the predecessors, the hotted-up 488 is expected to drop some weight compared with the regular 1475kg (kerb) 488. For reference, the last edition, the 458 Speciale, weighed 90kg less than the equivalent regular 458.
Not only that, there's talk of even more power being extracted from the 3.9-litre twin-turbo V8. In standard form the unit kicks out a whopping 492kW. This helps the supercar cover 0-100km/h in just 3.0 seconds. The new Speciale – or whatever it ends up being called – the power could top around 522kW (700hp).
With less weight and more power, along with more hardcore adjustable suspension, wider tyres mounted on lighter weight wheels, and revised aero via the ground-hugging body, it should all equate to super-quick lap times. In fact, it is likely to come in as one of Ferrari's quickest-ever road cars around its Fiorano proving ground.
If you're interested we'd suggest you start talking to your nearest Ferrari dealer now as this will be a strict limited-build model only. We'll keep you updated with anything more we hear before the suspected March 8 debut.
Note: Ferrari 488 Challenge racing model shown