Images of the new Citroen DS9 concept have surfaced on the net showing the ravishing shooting brake in full detail. The concept was undergoing a photoshoot when various photographers snapped it.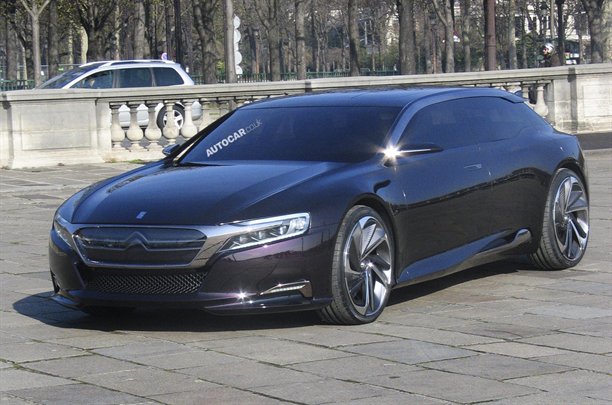 Sitting at the Place de la Concorde in Paris, France, the concept is expected to generate plenty of interest in the industry. A production version will go on sale within the next two years.
Earlier speculations suggested the new model would be called the DS6, however, the number '9' on the rear numberplate gives a clear indication it will be called the DS9.
It will be the most luxurious and largest of the new DS range, joining the current DS3, DS4 and DS5. International reports suggest Citroen could be thinking of widening the DS range even further by slotting in additional models in between this and the DS5.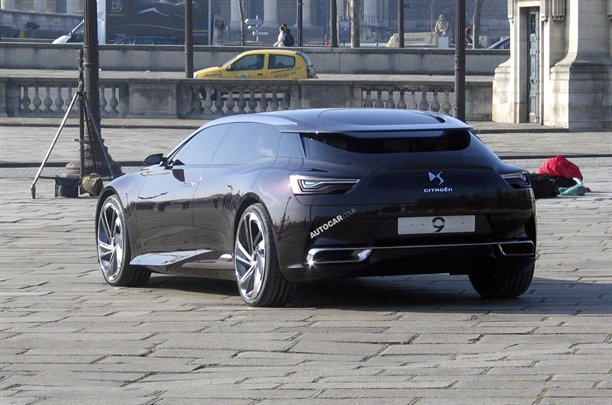 As for specifics, little is known about the model except that it could feature three-row seating. The styling does take inspiration from the Metropolis concept though, showcasing very futuristic themes and body contours.
At the front there's a seamless grille and headlight design, while the front guard panels wrap around elegantly to meet up underneath the headlights. There's also a long and wide rear end, curvy taillights, and a roof-mounted U-shape spoiler topping it off.
Some features are unlikely to be carried over onto the production model, such as the huge alloy wheels, and sharp slimline side mirrors, however, it is believed the overall outline of the concept will be mimicked.
Official details and images are expected to be released in the very near future.
(Images courtesy of Autocar)