With one manufactured every six minutes, Chrysler has produced a staggering three million units of its 3.6-litre V6 Pentastar engine since its conception in 2011.
Chrysler achieved the milestone at 7am on November 7 at its South Engine Plant in Trenton, Michigan.
The Pentastar is used in a host of Chrysler-Jeep vehicles, including the Dodge Journey, Jeep Grand Cherokee, Jeep Wrangler and Chrysler 300.
Influential US motoring website Wards Auto has included the Pentastar in its list of top 10 best engines for the past three years and is in the running for the award again in 2014.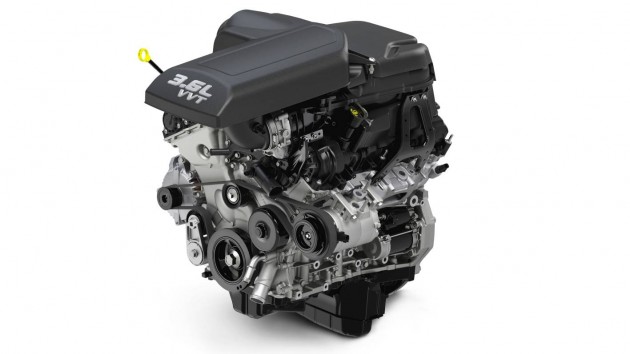 The unit uses a cast aluminium block with six-bolt main bearing caps, direct-mounted alternator and A/C compressor to increase stiffness, polymer-graphite-coated piston skirts, and a 'silent timing chain' with inverted teeth.
According to Chrysler Group chief Bob Lee, the Pentastar's versatility made it a fantastic engine.
"The 3.6-litre Pentastar not only has provided our many customers with billions of miles of reliable service and driving enjoyment; it is testament to our powertrain engineering prowess. With minimal modification, this engine delivers world-class performance in multiple applications."
The Pentastar's success has led Chrysler to develop a 3.2-litre version, which will be used in the new Jeep Cherokee on sale in Australia next year.