Chrysler and parts division Mopar have come up with perhaps the coolest 300C model ever made. It's called the Chrysler 300 426S concept, and it features a 426 HEMI crate motor.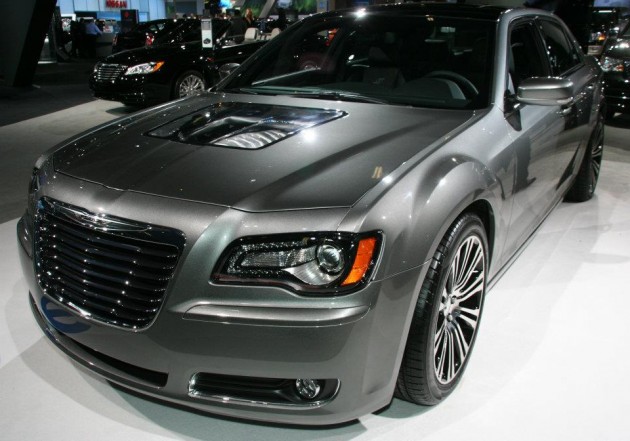 The Chrysler 300 426S concept was created as a surprise by Mopar. The firm simply slotted a Gen III HEMI aluminium 426ci (7.0-litre) V8 engine, developing over 403kW of power (540hp) and 718Nm of torque, into a 2012 Chrysler 300C.
It's fantastically American and takes the term 'modern muscle car' to extreme new lengths for the popular sedan. Unfortunately, it is just a concept at this stage. There has been rumours going around saying that the engine could power an upcoming Chrysler 300S model in the future.
As for the folks behind the concept, Mopar is said to be testing the reaction of the public at the 2011 Los Angeles Auto Show, where the car was unveiled earlier today. If enough interest is sparked, Chrysler and Mopar may put it into production. But we say 'may' very gingerly.
The Chrysler 300 426S features a Beats by Dre sound system, Tungsten Gun Metal Grey exterior paint, and a transparent engine cover which exposes the mighty engine within, just like a Chevrolet Corvette ZR1.
What do you think? Should Chrysler put something like this into production?
(Images courtesy of Chrysler Facebook page)