As you may have noticed, China's car industry is booming. We reported just weeks ago that its latest EV had taken out the fastest lap on the Nurburgring Nordschleife for an EV, bettering established automotive royalty like the Nissan GT-R Nismo, and Lexus LFA.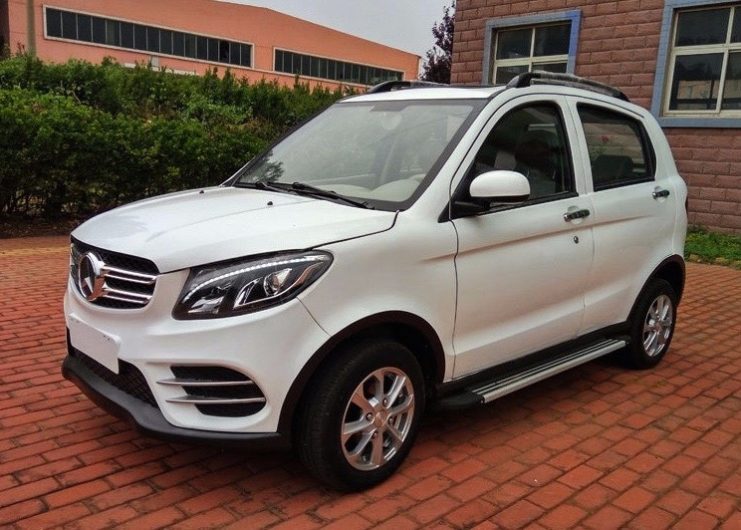 While China may be moving in a direction that may cause genuine concern for established automakers worldwide, there are still some insanely-whacky creations that act to recreate the look and appeal of luxury cars, at a fraction of the cost; similar to that Rolex you picked up for a fiver.
Welcome then, to the 2017 Alexda 'Electric car for adult man'. And no, we're not joking about the name.
For just AU$6300 you can purchase a lawsuit in the making courtesy of Mercedes-Benz's intellectual and copyright department, considering the front fascia is a near copy-paste clone of the design language employed on Mercedes SUVs, including the big badge on the front.
Interestingly enough, the Alexda is a RWD, electric-powered SUV, with an electric motor rated between 60V-3500W. This is enough to travel 110km on a single charge, up to a top speed of 60km/h. Charging of the lead-acid battery pack is said to take between 8-10 hours.
In terms of the body construction, the car's "sheel", (we think they mean shell) is made from "steel, like normal car", with front disc and rear drum brakes.
Unfortunately for any ladies out there, the car's load is rated at "four adult man". If, for some unknown reason, you are genuinely interested in the Alexda, you can have it shipped to Australia for a fee of AU$988, but unfortunately it's been produced as a left-hand drive model.