General Motors has shown a sketch of its upcoming Camaro GT4.R racer that will be eligible to compete in the GT4 racing series as well as the IMSA GT3 Cup.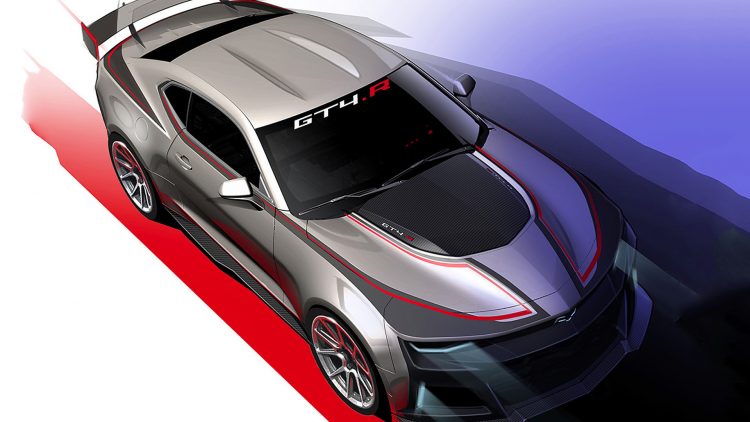 Based on the newest generation Camaro, the GT4.R will be vying for conquest against its arch-rival Mustang GT4, McLaren 570S GT4 and Porsche 911 GT3 R.
Mechanical details have also been released, indicating the GT4.R will field an atmo 6.2-litre LT1-based V8, Xtrac six-speed sequential gearbox, mechanical limited-slip differential and adjustable traction control settings. Ohlins coilovers and Brembo racing brakes make it more managable in the furnace of racing.
We can glean from the image the car receives a wider bodykit, carbon fibre extensions for the side skirts and front air dam, additional downforce and a rather serious rear spoiler. The car is set to begin racing this year.
The Camaro has an illustrious racing history, including here in Australia; Kevin Bartlett's Channel 9 Camaro won some races in the 1979-1980 race season.
The sixth-generation Camaro is not currently for sale in Australia through official channels but is imported through conversion workshops.