The legendary creator of the Shelby Cobra, Carroll Shelby, has just been accused of sexual assault by an ex-receptionist. Angelica Smith, who used to work at Shelby's company, claims she was groped by Shelby and was also raped by another employee while working at the company.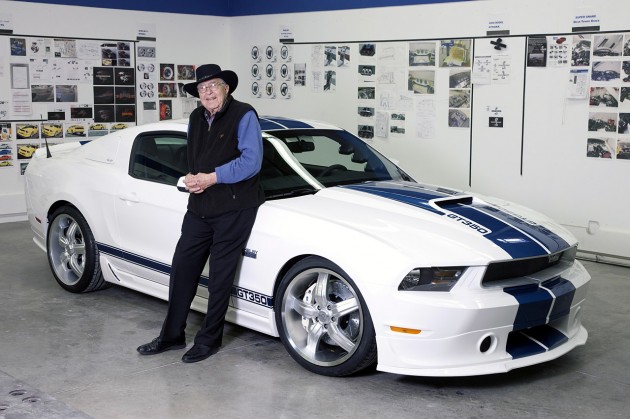 Smith claims during the beginning of her employment she first had to buy Shelby his shopping and then had to buy him pornography, until eventually the 88-year-old legend allegedly groped her.
Smith said she was also drugged by another employee and raped inside Shelby's house in December of 2010, claiming that she was subsequently fired by Shelby for complaining about it.
According to a report just off the press by TMZ, Angelica Smith filed a lawsuit against Shelby, his companies as well as the employee who allegedly raped her, earlier today at the LA County Superior Court (local time).
It's all a bit of a media frenzy at the moment and specific details are difficult to confirm, but the bottom line is a lawsuit against Shelby has been filed. Smith is wanting to sue for US$5 million in damages.
If these allegations are found to be true, it could very easily ruin the reputation of Mr Shelby, as well as his companies. It even has the potential to disconnect Ford's reliance and partnership with Shelby and the production of the popular Shelby Mustang model.
In a recent Jalopnik report, Shelby's attorney released some information in a statement, saying,
"Carroll Shelby is disappointed that such wild and fantastical allegations have been made by a former employee. The fact is that her position was no longer required due to Mr. Shelby's age, health and work schedule. But this apparently disgruntled former employee and her counsel have chosen to turn this into yet another prematurely publicised, frivolous lawsuit against a public figure. Carroll Shelby has full confidence in the judicial system and believes that the truth will come out through the legal process."
We certainly hope everything goes well for Shelby. It doesn't matter whether you're a Ford or Holden fan, Mr Shelby is just one of those legends that has made such a positively huge impact on performance motoring, respect for his work will never be discarded.
We'll bring you ongoing updates on the lawsuit as it happens. Stay tuned.