WAGONS
Wagons used to be the king of the Australian road trip, but have generally fallen by the wayside, thanks in large part due to the popularity of the SUV. The Ford Falcon and Holden Commodore station wagon used to be kings of our roads, but now there's a lot more models to choose from, most notably from Europe.
[carousel magz_columns="2″ magz_count="10″ magz_big_excerpt="15″ magz_info="yes" magz_categories="car-news"]
If you're looking to buy a new station wagon in Australia, we can help you get a great deal! Thanks to our relationships with and access to a nation-wide network of car dealers, we are able to offer an online car buying service that is simple and easy to use, and which will save you money.

Rebecca from Brookvale, NSW
saved $4,595
off the drive-away price of a new Subaru Levorg on 30 May, 2020.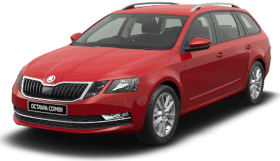 Barry from Artarmon, NSW
saved $2,267
off the drive-away price of a new Skoda Octavia on 7 Dec, 2019.
[carousel magz_columns="2″ magz_count="10″ magz_big_excerpt="15″ magz_info="yes" magz_categories="/category/car-reviews/wagons/"]
[carousel magz_columns="2″ magz_count="10″ magz_big_excerpt="15″ magz_info="yes" magz_categories="wagon-comparison"]

STEP 1:
MAKE AN ENQUIRY
Let us know what you're after by filling out the short form and one of our car buying specialists will call you shortly afterwards.

STEP 2:
CONSULTATION
Our specialists can help you find prices on cars that match what you're chasing, as well as give you other options to consider that you may have not thought of.

STEP 3:
COMPARE OFFERS
Within 48 hours, we'll come back to you with the best offers from our network of local and national car dealers.

STEP 4:
BUY & RECEIVE YOUR CAR
Once purchased, we can organise delivery of your new car to your home or office.
What is a wagon?
Wagons are essentially a four door sedan with an elongated hatch-type boot. The result is, sedan comfort and drivability, with the practicality of an SUV. A two-door wagon is also called a 'shooting brake' but are increasingly rare in today's market. Also known as the 'station wagon' or 'estate', the wagon's boot is often a rear tailgate or liftgate, and inside the rear row can fold down to offer more cargo room. Popular wagon models these days include the Skoda Superb, Volkswagen Golf, Mazda 6, and at the higher end the Mercedes-Benz E Class, and BMW 3 Series.
How much does a wagon cost?
Due to the limited focus manufacturers put on wagons these days, prices may be higher than sedan or SUV counterparts. However, much of the focus in the wagons space tends to be in the entry-level luxury market, which could offer more features and prestige than other car types. At the cheapest level, a Skoda Fabia base model can be found for less than $20,000, while the Porsche Panamera can set you back more than half a million.
Wagon vs other car types
While SUVs are muscling in on wagons' sales figures, manufacturers have shifted their focus a bit to make wagons a 'cool' vehicle. Often, wagons tend to be in the luxury space, along with larger engines, so you might not get tarnished with the 'soccer mum' brush as you would with an SUV. Compared to an SUV, they may not offer the ride height, but can offer the same or better cargo space. Compared to a hatchback, they may not handle as well, but can offer more cargo space. Compared to a sedan, they are arguably most similar, but with more cargo space. Utes win out on sheer practicality, but for comfort, style, rear passenger room and performance, it's hard to beat a wagon. You could look at the wagon as being a 'jack of all trades, master of none' type of vehicle.