SEDANS
The sedan is pretty much where it also started. Four doors, and a boot, it's probably what you remember from your childhood. However, nowadays, sedans have fallen by the wayside as motorists favour SUVs, utes and hatchbacks. The poor old sedan doesn't even get much love from manufacturers, with many instead focusing their efforts in other segments, and even contracting their sedan line-up. However, there's still a lot to love about a sedan as you'll see below.
In preparation for the incoming 2021 Hyundai i30 N update, Hyundai Australia is introducing a...
BUYING A NEW SEDAN ONLINE
If you're looking to buy a new sedan in Australia, we can help you get a great deal! Thanks to our relationships with and access to a nation-wide network of car dealers, we are able to offer an online car buying service that is simple and easy to use, and which will save you money.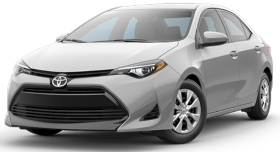 Michelle from Nowra NSW
saved $2,077
off the drive-away price of a new Toyota Corolla on 28 Aug, 2020.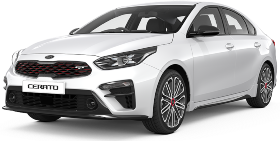 Kris from Crawford NSW
saved $4,012
off the drive-away price of a new Kia Cerato on 26 Oct, 2020.
The Kia Stinger has been around for a while now, but it hasn't really taken...
COMPARE SEDANS
SPECS PACKAGE DRIVE VERDICT The affordable large sports sedan market has changed dramatically. For starters,...
SPECS PACKAGE DRIVE VERDICT Okay, so the 2017 HSV Clubsport R8 LSA and Lexus GS...
SPECS PACKAGE DRIVE VERDICT It takes a long time to make a name for yourself,...

STEP 1:
MAKE AN ENQUIRY
Let us know what you're after by filling out the short form and one of our car buying specialists will call you shortly afterwards.

STEP 2:
CONSULTATION
Our specialists can help you find prices on cars that match what you're chasing, as well as give you other options to consider that you may have not thought of.

STEP 3:
COMPARE OFFERS
Within 48 hours, we'll come back to you with the best offers from our network of local and national car dealers.

STEP 4:
BUY & RECEIVE YOUR CAR
Once purchased, we can organise delivery of your new car to your home or office.
What is a sedan?
Four doors, and a boot. That's usually the crux of what a sedan constitutes. The boot usually does not offer access to the rear seats, however may offer a pass-through to fit longer items such as ski poles, golf bags and so on. Sedans are often powered by two wheels – either rear or front – yet can be offered in all wheel drive form. Popular sedan models include the Toyota Camry, Hyundai i40, BMW 3 Series, and the Mercedes-Benz C Class. The Ford Falcon and Holden Commodore used to be kings of Australian motoring, but local manufacturing of these ceased in 2016 and 2017 respectively.
Why you should buy a sedan
Despite the modern Australian motorist favouring the SUV, there's still a lot to love about the sedan. Often, compared to equivalent hatchbacks or SUVs, they offer more legroom for rear passengers. Boot space is also often deeper, and has a larger capacity. However, where they lack compared to SUVs or hatchbacks is the practicality of vertical loading space. Sedans can also offer a more comfortable driving experience, as the cabin is closed off from the noisier boot and are closer to the ground, affecting handling.
Sedan vs SUV: which is better?
Many motorists go for an SUV by default. And that's through no fault of their own – manufacturers haven't exactly been offering excitement in the sedan space for a while now. Before jumping into an SUV, however, consider if a sedan may be sufficient. Sedans often offer a larger capacity boot, despite lesser vertical loading space, as well as better rear seat room for passengers. Consider also the aerodynamics of an SUV and that they could deliver worse fuel economy than a sedan equivalent. SUVs with four wheel drive also offer more grip and stability, but sedans can also come with all wheel drive. Really, it depends on your lifestyle as to which is better, but don't count the sedan out just yet.