HATCHBACKS
What used to be the realm of year 12 girls getting their P Plates, hatchbacks have suddenly grown up. Hatchback cars are growing in popularity as motorists favour the more practical 'hatch' to the traditional sedan, which is dying a slow death. Hatchback cars blend compactness and practicality, with many manufacturers focusing their sporting pedigree into the hatchback sector – giving birth to a whole new segment 'hot hatch'.
[carousel magz_columns="2″ magz_count="10″ magz_big_excerpt="15″ magz_info="yes" magz_categories="car-news"]
BUYING A HATCHBACK ONLINE
If you're looking to buy a new hatchback in Australia, we can help you get a great deal! Thanks to our relationships with and access to a nation-wide network of car dealers, we are able to offer an online car buying service that is simple and easy to use, and which will save you money.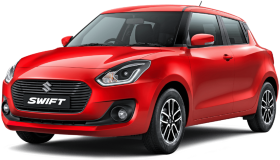 Michael from Southport QLD
saved $1,691
off the drive-away price of a new Suzuki Swift on 13 Jul, 2020.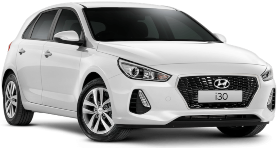 David from Hamilton NSW
saved $3,240
off the drive-away price of a new Hyundai i30 on 29 Jun, 2020.
[carousel magz_columns="2″ magz_count="10″ magz_big_excerpt="15″ magz_info="yes" magz_categories="hatchbacks"]
COMPARE HATCHBACKS
[carousel magz_columns="2″ magz_count="10″ magz_big_excerpt="15″ magz_info="yes" magz_categories="compare-hatchbacks"]
BUY A HATCHBACK & SAVE MONEY IN 4 EASY STEPS

STEP 1:
MAKE AN ENQUIRY
Let us know what you're after by filling out the short form and one of our car buying specialists will call you shortly afterwards.

STEP 2:
CONSULTATION
Our specialists can help you find prices on cars that match what you're chasing, as well as give you other options to consider that you may have not thought of.

STEP 3:
COMPARE OFFERS
Within 48 hours, we'll come back to you with the best offers from our network of local and national car dealers.

STEP 4:
BUY & RECEIVE YOUR CAR
Once purchased, we can organise delivery of your new car to your home or office.
What is a hatchback?
As the name implies, a hatchback has a hatch for a boot. It opens up wide, which allows cargo to be loaded more easily than a traditional sedan. From there the rear seats can usually be folded down to create even more room. Hatchbacks are different to wagons in that they are usually shorter, and more nimble around town.
How to pick the best hatchback to buy?
There are numerous sub-classes of hatchbacks out there, and which one to pick depends on your lifestyle needs. Compact hatchbacks such as the Hyundai i20, Mazda 2 and Suzuki Swift may be best suited to singles or couples for use as a runabout vehicle. Larger hatchbacks such as the Mazda 3 and Hyundai i40 may offer more usability, with the ability to fit small kids in the back.
Still, generally speaking, hatchbacks aren't always the best option when it comes to hauling adults in the back on longer journeys. This has given rise to the 'liftback' segment, which offer the space of a sedan and the practical hatch to boot. Popular 'liftback' models include the Kia Stinger and Tesla Model 3.
Compact SUV vs hatchback: which is better?
SUVs have gotten so common and in some cases small that they often represent lifted hatchbacks. While SUVs are all the rage at the moment, consider if you really need that ever-so-slight bump in driving height. Often, compact SUVs are smaller in dimensions than their hatchback counterparts. This includes boot space and room for rear passengers. Also consider that compact SUVs often don't come with four wheel drive, or all wheel drive, as standard, and you're no better off than in a hatchback if the road suddenly becomes unpaved or wet. The increased height of the vehicle also heightens centre of gravity, which can increase body roll on winding roads.