COUPES
'Coop', or 'coop-ay'. No matter how you pronounce it, coupe sounds like a fancy French vehicle where you shift gears through the French countryside to the chateau where you drink the finest pinot noir. Coupes are generally considered to be the sedan's sportier cousin, and there's quite a bit of variation within the class.
[carousel magz_columns="2″ magz_count="10″ magz_big_excerpt="15″ magz_info="yes" magz_categories="car-news"]
BUYING A NEW COUPE ONLINE
If you're looking to buy a new coupe in Australia, we can help you get a great deal! Thanks to our relationships with and access to a nation-wide network of car dealers, we are able to offer an online car buying service that is simple and easy to use, and which will save you money.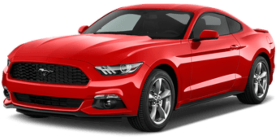 Cameron from Brisbane QLD
saved $3,174
off the drive-away price of a new Ford Mustang on 7 Aug, 2020.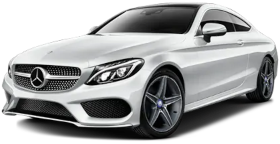 Sam from Sydney NSW
saved $11,221
off the drive-away price of a new Mercedes C200 on 30 Jun, 2020.
[carousel magz_columns="2″ magz_count="10″ magz_big_excerpt="15″ magz_info="yes" magz_categories="/category/car-reviews/coupes/"]
COMPARE COUPES
[carousel magz_columns="2″ magz_count="10″ magz_big_excerpt="15″ magz_info="yes" magz_categories="compare-coupes"]
BUY A COUPE & SAVE MONEY IN 4 EASY STEPS

STEP 1:
MAKE AN ENQUIRY
Let us know what you're after by filling out the short form and one of our car buying specialists will call you shortly afterwards.

STEP 2:
CONSULTATION
Our specialists can help you find prices on cars that match what you're chasing, as well as give you other options to consider that you may have not thought of.

STEP 3:
COMPARE OFFERS
Within 48 hours, we'll come back to you with the best offers from our network of local and national car dealers.

STEP 4:
BUY & RECEIVE YOUR CAR
Once purchased, we can organise delivery of your new car to your home or office.
What is a coupe?
Put simply, a coupe is a car with two doors, and a closed-off trunk. This is the strict definition of a coupe. However, in recent years, various manufacturers have been more liberal with the name to call any type of sloped-roof sedan a 'coupe'. A coupe is two doors. That's it, no if ands or buts. A coupe can have two, four or five seats at a pinch, and includes anything from sports cars to more luxury, grand-touring-type vehicles. Popular makes include the Mazda MX-5, Subaru BRZ, Toyota 86, BMW 1 and 2 Series, various Mercedes SLK series and much more.
What is a gran coupe?
What were we talking about earlier? A coupe is strictly two doors. However, 'gran coupe' stretches the definition a bit, and is the definition of a car that has four or potentially five doors. It's thought that BMW coined the term 'gran coupe' and generally refers to any sporty-type sedan with a sloping roof. This cuts down on headroom for the rear passengers, but four or five people can still fit in a pinch.
Fastback vs coupe: what's the difference?
Speaking of five doors, the difference between a fastback and coupe is that a fastback is technically a third or fifth door. It's a hatch-style coupe, where instead of a traditional boot, the trunk opens up somewhat like a hatch. This provides easier access to the rear cargo area. Fastbacks were popular back in the 1970s and have recently resurged in popularity. Popular fastback models include the Honda Civic coupe, Lexus LC, Tesla Model 3, and Kia Stinger. Fastbacks can be either two or four door varieties.