CONVERTIBLES
Who doesn't love the feeling of wind in their hair, or toupee? Convertible cars, as the name implies, allow you to put the top down. This allows you to feel the wind, and be more connected to the road and your surroundings. Whether you're into the driving or having a midlife crisis, a convertible can provide some excitement. However, not all convertibles are made equal, as you'll see below.
[carousel magz_columns="2″ magz_count="10″ magz_big_excerpt="15″ magz_info="yes" magz_categories="car-news"]
BUYING A CONVERTIBLE CAR ONLINE
If you're looking to buy a new convertible car in Australia, we can help you get a great deal! Thanks to our relationships with and access to a nation-wide network of car dealers, we are able to offer an online car buying service that is simple and easy to use, and which will save you money.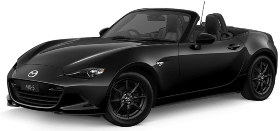 Tracy from Essendon VIC
saved $3,380
off the drive-away price of a new Mazda MX-5 on 2 Oct, 2020.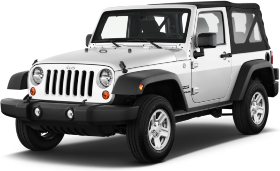 Callum from Artarmon NSW
saved $3,350
off the drive-away price of a new Jeep Wrangler on 17 Jun, 2020.
[carousel magz_columns="2″ magz_count="10″ magz_big_excerpt="15″ magz_info="yes" magz_categories="/category/car-reviews/convertibles/"]
COMPARE CONVERTIBLES
[carousel magz_columns="2″ magz_count="10″ magz_big_excerpt="15″ magz_info="yes" magz_categories="compare-convertible-cars"]
BUY A CONVERTIBLE & SAVE MONEY IN 4 EASY STEPS

STEP 1:
MAKE AN ENQUIRY
Let us know what you're after by filling out the short form and one of our car buying specialists will call you shortly afterwards.

STEP 2:
CONSULTATION
Our specialists can help you find prices on cars that match what you're chasing, as well as give you other options to consider that you may have not thought of.

STEP 3:
COMPARE OFFERS
Within 48 hours, we'll come back to you with the best offers from our network of local and national car dealers.

STEP 4:
BUY & RECEIVE YOUR CAR
Once purchased, we can organise delivery of your new car to your home or office.
Different types of convertibles
There are a few different kinds of convertibles, but the most popular seems to be the sports car type – two doors and two seats. Popular roadster or sports car-type convertibles include the Mazda MX-5, and at the higher end the Porsche Boxster and 911 models. Vintage convertibles also tend to be in this category, such as old MG roadsters and Aston Martins, and other made-in-Britain cars popularised in the mid-20th century.
Other convertibles can be more designed for cruising, rather than going hard in the twisty roads. While some have two doors, they may also have four seats. Popular models here include the Mercedes-Benz E-Class convertibles, the Audi A3, and the Bentley Continental GT at the higher levels.
Believe it or not convertible SUVs are now also a thing. With the SUV craze taking over the world, spelling the death of the sedan, a couple of manufacturers have decided to chop the roof off theirs. The Jeep Wrangler is probably the first vehicle to come to mind, however Land Rover has also done a chop job on some of their models, as has Nissan with its Murano model. God awful or funky, you decide.
Hardtop vs convertible: which is better?
Drop-top purists likely won't sway from the traditional soft top convertible models, but hardtops also make a case for themselves. Soft tops are designed for the pure driving experience and offer more connection to the road. They are also likely quicker to attach than hard top counterparts, with a simple pull of a lever to affix it to the windscreen. On the other hand, they are highly weather contingent, and those in colder or wetter climates may not get much use out of them. Over time, too, soft tops can deteriorate and likely need patching up at some stage. On the plus side, soft tops are also likely slightly lighter, allowing for a better power-to-weight ratio and driving experience.
Hardtop convertibles are more everyday-friendly, and more for the person who isn't exactly sure if they want to drive with the top down all the time. With the top up, they are also likely quieter, better able to block out wind and road noise. On the downside, they are often heavier, and can take longer to affix, with many of them not attaching past 20km/h or so. In the end, it depends on what you're after – driving experience, or everyday sensibilities.