You may have heard of vehicles such as the BMW M135i and the BMW X5 and X6 M50d tri-turbo diesels. There's now word of a BMW Z4 M35i M Performance variant being in the making.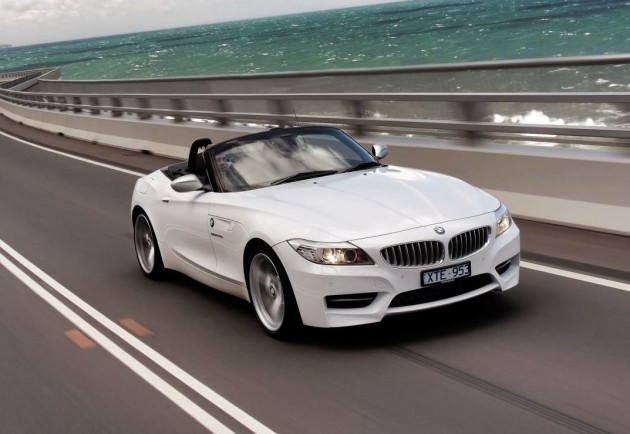 BMW announced the new M Performance line earlier this year, with various option packages for existing showroom models, as well as complete bespoke vehicles such as those mentioned above. The brand is similar to the dedicated flagship models such as the M3 and M5, however, M Performance is toned down slightly.
It's understood BMW is planning to unveil the facelifted model update of the sporty Z4 at 2013 North American International Auto Show early next year. And to coincide with that, the company will apparently reveal a replacement for the current sDrive35i – the top-of-the-range model.
The replacement is being slated as the BMW Z4 M35i, featuring a tuned version of the '35i' 3.0-litre TwinPower turbo inline six. Power is expected to be boosted to 250kW, like what is seen in the BMW 1 Series M Coupe.
Along with the added performance under the hood, the new model will likely showcase various performance-oriented components, such as uprated brakes, sports suspension, and a more focused interior.
If the model comes to fruition, it would provide BMW with a direct rival to the current Audi TT RS convertible which also whips out 250kW.