Mercedes-Benz is struggling to keep pace with BMW and Audi in terms of global luxury German vehicle sales. And the gaps are widening.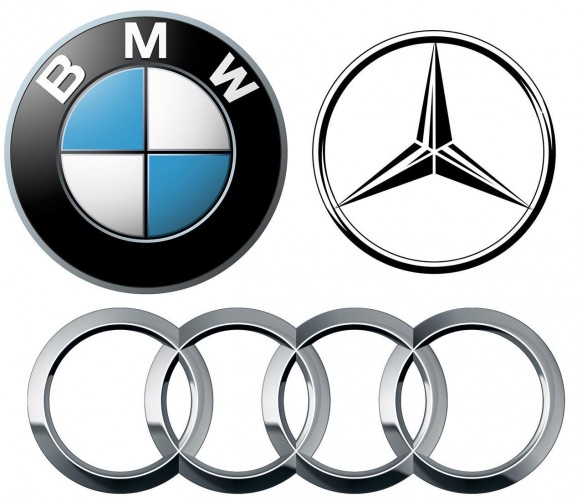 During the first nine months of 2012, BMW managed to sell 1,109,900 vehicles around the world, and Audi pushed 1,097,500 vehicles off showroom floors, while Mercedes-Benz moved just 964,900.
IHS Automotive estimates show since BMW took the lead in 2005, sales have steadily increased by around 31 per cent, while Audi sales have increased a whopping 70 per cent. Mercedes-Benz has only increased sales by around 19 per cent.
According to a recent Automotive News report in the US, one of the reasons Mercedes-Benz is falling behind is due to a relatively weak entry-level range, with the new A-Class – available in one body shape – competing against the likes of the BMW 1 Series Convertible, the Audi Q3 SUV, as well as the respective conventional BMW 1 Series hatch and Audi A3 hatch models. Joachim Schmidt, Mercedes's sales chief said to the publication,
"We have holes in our portfolio that we are closing successively. When I look into the future, I see that we have excellent prerequisites to be the leading premium manufacturer by the end of the decade."
The report also says its flagship model, the S-Class, is starting to age now. This doesn't help when tied in with a weak strategy in the Chinese market. Both BMW and Audi have seen increases of more than 30 per cent in the market this year, while Mercedes only bumped up 6.7 per cent.
In Australia, the tables are slightly turned. Mercedes-Benz has sold 16,205 vehicles as of the end of September, while BMW shifted 13,627 vehicles, and Audi completed 10,828 sales.
Mercedes-Benz has previously said it plans to take the number one spot by 2020. With the introduction of more compact vehicles, such as the soon-to-be-launched A-Class (already on sale overseas), and the spinoff models such as the 'GLA' compact SUV, the company may pull through. It will be interesting to follow.