BMW has released some initial details and images of the hot new BMW M8, ahead of its market debut later this year. The company also confirms there will be both M8 and M8 Competition versions, and coupe and convertible.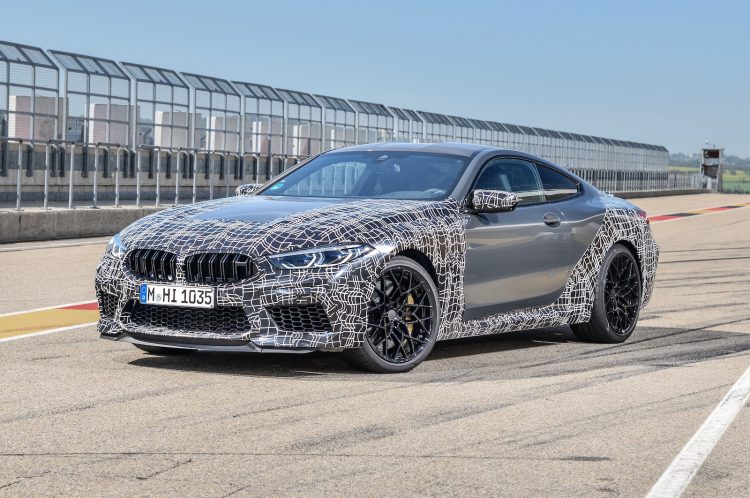 The BMW M8 will come with a range of driving modes and configurable vehicle settings. Engineers have cleverly packaged these two areas with two main buttons on the centre console. There's M Mode settings, as well as a Setup button.
The M Mode button toggles between Road, Sport and Track (Track mode for Competition model only). In Road, for example, all safety assistance technologies are active, such as lane-departure warning and so on. In Sport mode only the speed limit alerts and overtaking restrictions are activated, and can be set by the driver. All braking interventions and steering assistance systems are disabled. In Track mode, everything is turned off.
In detailing these, BMW confirms the M8 will be equipped with all-wheel drive (AWD). However, like the new M5, the M8 will have the capability of switching between AWD and rear-wheel drive at the touch of a button. For the first time, BMW will be offering different settings for the brakes too, allowing drivers to really find their most comfortable driving setup.
As usual, certain settings can be preset by the M1 and M2 buttons on the steering wheel. For example, you might like Comfort steering but Sport engine, and traction control off. You will be able to preset this so it's just one button touch away instead of going through all configurations.
Unfortunately, we still don't know final official details of the powertrain. However, it is extremely likely to borrow the heart from the new M5. In that is a 4.4-litre twin-turbo V8 that produces 441kW and 750Nm, or up to 460kW in the case of the M5 Competition. We suspect these outputs will be carried straight across. BMW has previously confirmed the M8 will offer "north of 440kW" of power.
BMW does confirm the M8 coupe will offer an average fuel consumption of 10.5-10.6L/100km, while the convertible is slightly higher, at 10.6-10.8L/100km. These figures depend on what wheels and tyres are optioned.
All is set to be revealed a little later this year. Check out the preview video below for more on how the new drive modes and settings work.