A new BMW M3 'Touring' wagon is rumoured to be in the works at M Division, which, if true, will be the first official BMW M3 wagon ever.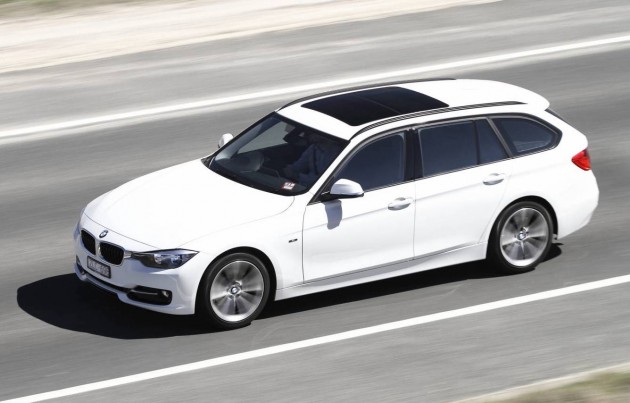 According to rumours BMW is apparently planning a practical Touring version of its latest M3 super sports sedan. Up until now the M3 nameplate has only ever been attached to coupes, convertibles and sedan layouts.
The original M3 was only offered in a two-door sedan-based coupe layout, while the next-gen E36 was introduced in four-door sedan form. But then for the next version, the E46, it was only offered in two-door coupe and convertible.
For the latest edition buyers can select a four-door sedan, and the two-door coupe and convertible which are now called the M4. In wagon format BMW M could reach out and attract new buyers to its bespoke range.
It's believed BMW is preparing at least a concept version to showcase at the 2015 Frankfurt Motor Show in September. With a concept BMW could see how the public reacts before it goes ahead and builds one for production. It does seem like a reasonable idea, considering Audi offers the RS 4 in wagon form and Mercedes-AMG offers the C 63 AMG Estate.
Aside from the X5 M SUV, BMW M has only ever offered a wagon layout with the larger M5. Some markets were offered a wagon version of the second-gen E34 M5 and the previous-gen E60 V10 M5. There is currently no M5 Touring on the market at the moment.
If the rumours are true, the M3 Touring would feature the same 3.0-litre turbocharged straight-six engine producing 317kW and 550Nm. Performance for the 0-100km/h sprint would probably be a little slower than the sedan's 4.1-second time due to the added weight.
We'll be sure to keep you updated on any official confirmation as soon as we hear more. In the meantime, what do you think? Should BMW build a wagon version of its iconic sports car?
Note: Regular BMW 3 Series Touring shown