BMW Australia has confirmed 100 additional M2 coupes are coming into the country to fill increasing demand for the compact sports car.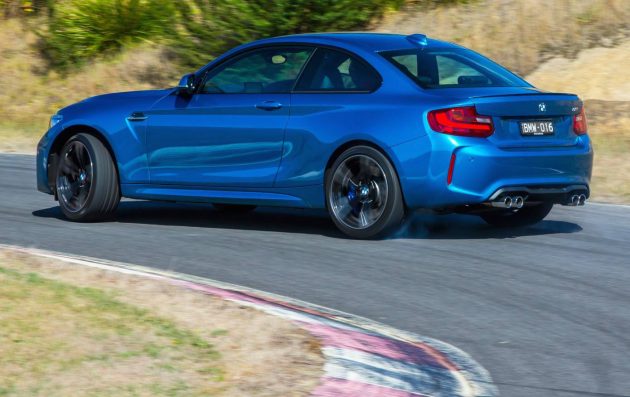 The Bavarian manufacturer cites "unprecedented demand" for the 33 per cent increase in local supply, as the Aussie appetite for premium cars continues to grow. The units are slated for production in August, and will arrive here before the end of the year.
BMW's initial allocation of 300 units for the year sold out before the halfway mark. Marc Werner, BMW Group Australia CEO, said:
"Securing these additional vehicles is a huge achievement for BMW Australia and reflects strong support from the global BMW family. We're delighted to be able to respond to Australian customer and market demand so quickly with these extra vehicles."
The BMW M2 is powered by a turbocharged 3.0-litre inline six-cylinder, producing 272kW and 500Nm. It's available with a six-speed manual or a seven-speed dual-clutch automatic, both with rear-wheel drive and a limited-slip differential.
In terms of BMW 2 Series sales overall, including M2, the figures are up an impressive 37 per cent year-to-date compared with last year. So far (through April) the local arm has sold 741 units. Starting prices for the M2 specifically are as follows;
BMW M2 Pure manual – $89,900
BMW M2 DCT auto – $98,900 (manual is no-cost option)