Reaffirming plans announced earlier this year at its annual press conference, Audi has confirmed production targets for the new Q8 crossover and Q4 mid-sizer.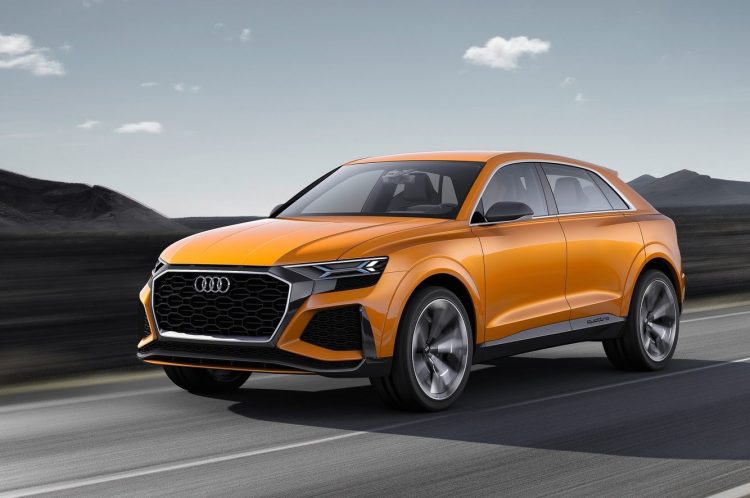 The company says the Q8, as previewed by the concept of the same name and the prototype spotted the other day, will be the flagship SUV for the showroom when production commences in Slovakia in 2018.
It will be produced at the brand's facility in Bratislava, featuring a coupe-like body as suspected so it can take on the likes of the BMW X6 and Mercedes GLE Coupe. This is the same plant where the current Q7 is made.
The following year in 2019, Audi will commence production of an all-new Q4 SUV, at Audi's Hungarian plant in Gyor. Audi says the Q4 will also feature a coupe-style silhouette, and it will be positioned between the Q3 and the Q5.
As expected, the Q4 will be Audi's answer to the BMW X4 and the Mercedes-Benz GLC Coupe. While the current Q3 is produced in Spain, the model will switch over to the Hungarian facility, joining the Q4, from 2018 onward.
Speaking about the plans to bolster its SUV lineup, Audi's board of management member for production and logistics, Prof. Dr. Hubert Waltl, said:
"We will integrate two completely new Q‑models into the existing production network and will thus increase our competitiveness in an extremely important segment."
Audi is currently lacking in the SUV department, especially against rival German car brands. These new models should help to fill some of the gaps, and give it a stronger force in the market.