Audi has thrust forth its Q8 flagship SUV concept, with a very bold and erm, challenging grille, packing a hybrid powertrain.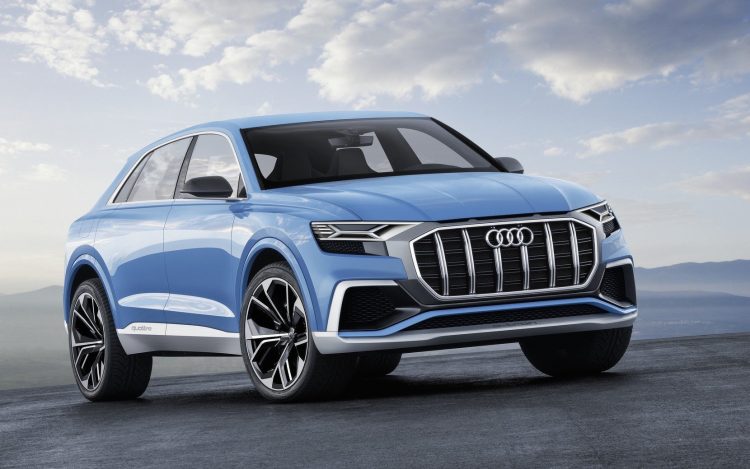 To set the template for Audi's future SUVs, the Q8 is a 5020mm long, 2040mm wide and 1700mm tall coupe-SUV, with a fast rear window. It theoretically sits above the Q7 in the same way the Q6 earmarked for production next year sits above the Q5.
Power comes from a plug-in hybrid system which combines a 17.9kWh lithium-ion battery pack with a 3.0-litre twin-turbo V6 of 245kW and 500Nm. The two conspire to generate 330kW and 700Nm when singing in harmony, with a 5.4-second sprint to 100km/h on its way to a 250km/h top whack. Electric-only range is 60km but charging only takes 2.5 hours on a 7.2kW charger. Total range is 1000km.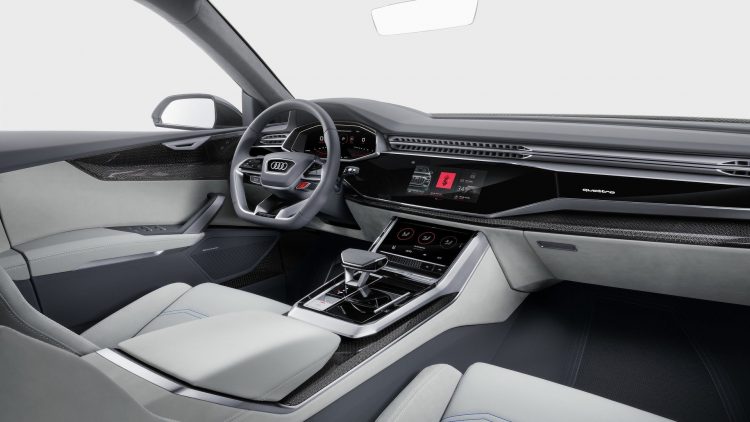 The interior features Audi's next-generation infotainment and OLED-based touch systems, including a 12.3-inch screen of very high resolution (1920×720). The overall focus is in minimalism and digital functions in lieu of tactile buttons.
Climate, information and entertainment functions are on separate screens, with the climate portion displaying rear temperature if it senses occupancy.
The Q8 could make it to production, but in the meantime, the all-new A8 that will debut later this year should incorporate some of the interior technology seen on this concept.