Audi has confirmed that it is looking to introduce an 'e-tron' (primarily electric) version of all its vehicles by 2020. With emissions regulations becoming tighter and tighter, car manufacturers are being pushed to produce more economical and environmentally friendly vehicles. This will be Audi's way of tackling the issue.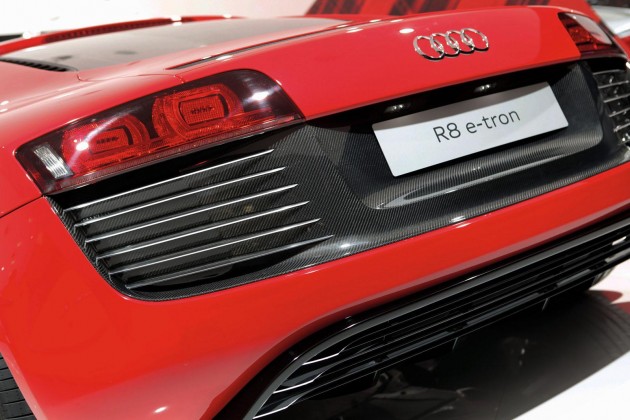 The first time we saw a glimpse of Audi e-tron technology was with the Audi R8 e-tron. Based on the R8 supercar, it features an electric powetrain with two motors producing 280kW. The car broke the Nurburgring lap record for a production electric vehicle in July this year, posting a time of 8:08.88.
The R8 e-tron will be the first of a wave of e-tron production cars to hit the market when it launches later this year. By 2020, all Audis, from the A1 up to the A8, will come in some form of variant that is capable of running on electric power alone, whether it be range-extending hybrid technology to full electric.
The company has predicted future e-tron sales to reach 100,000 in the coming years. If fuel prices continue to rise, it may very well happen.