Kia's rear-wheel drive Stinger sedan is only months away from its Australian launch, but here we see an artist impression of how a hotted-up version could look.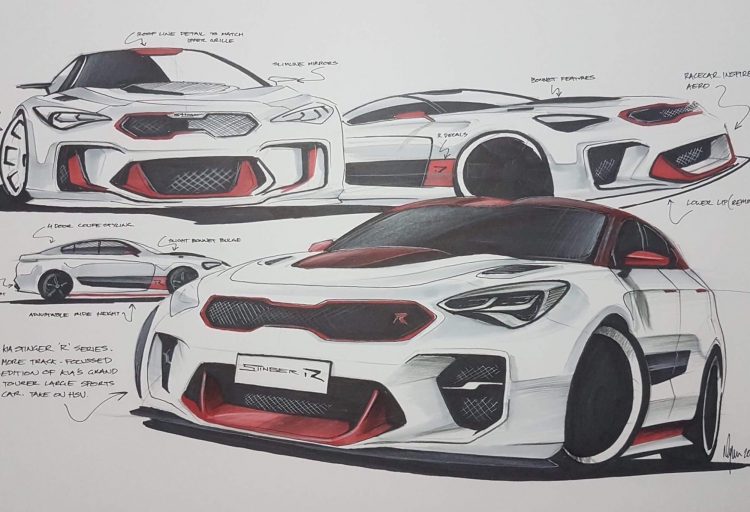 We've featured the works of automotive artist Naish Chapman before, with various interpretations of future HSV models including a Colorado-based Maloo X and even a GTSR based on the 2018 Commodore.
Many rumours surrounding a more powerful version of the Stinger than the range-topping GT, with its 276kW/510Nm twin-turbo V6 and 0-100km/h sprint time of 4.9-seconds, have been swirling lately. Although Kia's executives have poured cold water on the idea for the time being, the popularity of the vehicle means that it remains a strong possibility.
In any case, strong aftermarket interest in the Stinger means that a hotter Stinger might not even necessarily come from the factory.
The Stinger will also be available with a 2.0-litre turbocharged four-cylinder engine as an entry level variant in Australia. Overseas options include the 2.2-litre 'R series' turbo-diesel seen in the Santa Fe and Carnival, and all-wheel drive.
You can also check out some of Naish's other artworks on his website here, and request one of your car.
What do you think of this interpretation of a strung-out Stinger? Does it have you on the verge of calling 000 for the anti-venom? Tell us what you think below.