A strangely decorated Lexus RX has been spotted in Palo Alto, near Apple's headquarters in California. It's said to be one of Apple's first autonomous vehicle prototypes.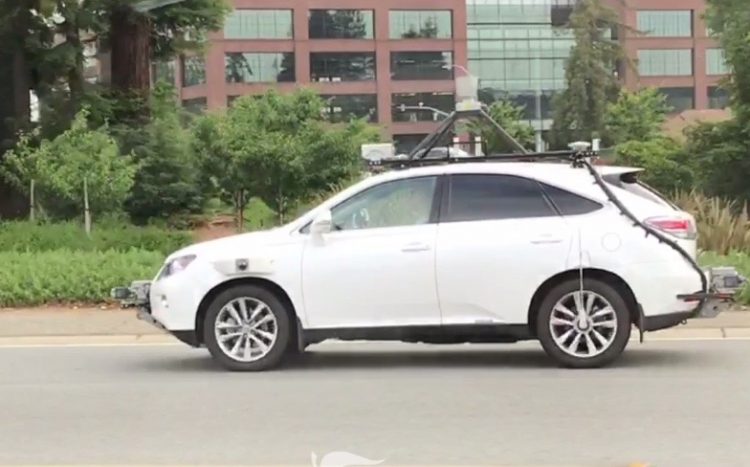 Apple was reportedly given approval by the local roads department to test autonomous vehicles on public roads. It looks like the tech giant is taking testing quite seriously, fitting the prototype with a lot more equipment than we're used to seeing on an autonomous prototype.
For example, the rear seat apparently houses extra driving controls supplied by gaming company Logitech. There's also a driver behind the wheel, as a mandatory requirement for testing, although the 'driver' isn't actively influencing the drive.
According to a MacRumours post, the special Lexus is equipped with various road-scanning tools, including a Velodyne 64-channel lidar, various radars, and multiple cameras to help it navigate public roads.
It's unknown at this stage if Apple is developing the technology for a future Apple-built vehicle, or if it is developing a system which existing car manufacturers could adopt.
It's understood Apple has given the engineering team behind the vehicle project until the end of the year to complete the project, which it could then assess feasibility for potential market entry.