Forward-looking clean-energy magazine Electrek reports that one of Tesla's most senior engineers has been poached for the upcoming Apple car project, codenamed Titan.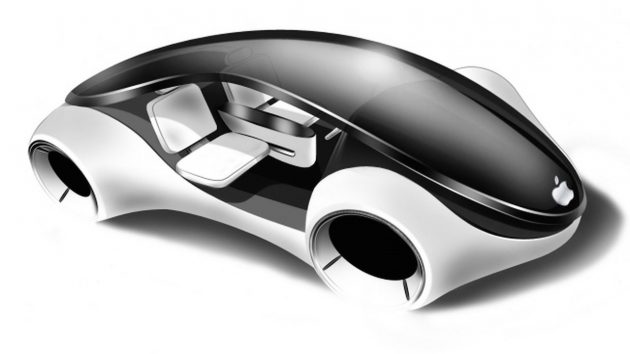 Continuing a trend of Tesla personnel migrating to Apple, which is what has driven most of the speculation the Cupertino company is developing a car, the magazine is reporting that Chris Porritt, former VP of Tesla's vehicle engineering division, is the latest acquisition by Apple. He is apparently the most senior hire by the company to date, of what Elon Musk calls the 'Tesla Graveyard'. Speaking about Apple, Musk has previously said, "They have hired people we've fired."
"We always jokingly call Apple the 'Tesla Graveyard'. If you don't make it at Tesla, you go work at Apple".
The website, putting two and two together, says Porritt may well be replacing recently-departed and former Ford engineer Steve Zadesky, who was believed to have been heading the project. Porritt joins a swathe of high-profile hires including designer Marc Newson, who designed the minimalist Ford 021C concept of 1999.
Porritt has previously worked for Aston Martin, where he worked on the DB9, DB9 Zagato and One-77.
The Apple car hasn't been officially confirmed by the brand but CEO Tim Cook has dropped cryptic hints at keynote speeches. Speculation has the car coming anywhere between 2019 and 2021.
All electric power is a given, as is autonomous driving capability, but some say the initial version will be a drive-it-yourself proposition. While Tesla has shown itself to be a very disruptive force in the automotive sphere, bringing Apple's brand recognition and loyalty into this realm could have an even more profound impact.
Note: Image rendered speculation only