Kia is planning to unveil the all-new Kia Soul at the upcoming Los Angeles Auto Show, and has sent out this teaser image to stir some excitement.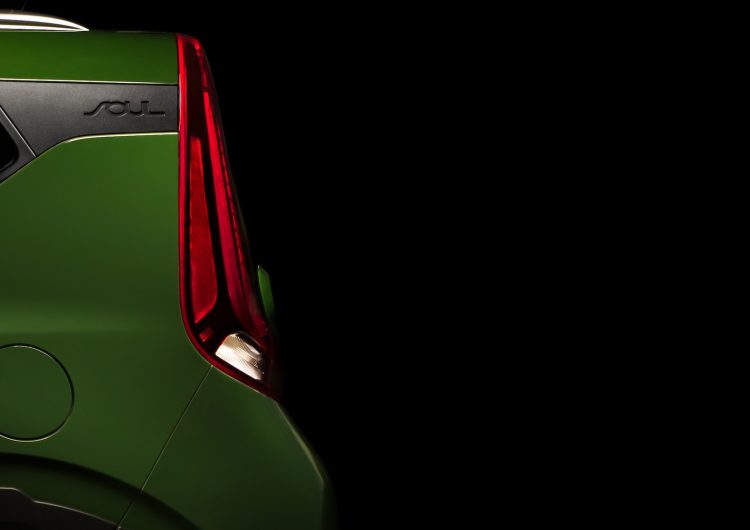 The new model is set to continue on its iconic and immediately recognisable exterior design, only in an evolved state. Kia says the design will be bold while offering uncompromising versatility, and a "fun-to-drive" personality.
We can't see much in the teaser image aside from what looks to be the upper corner of the D-pillar and part of the long vertical taillight. This suggests it will retain its traditional boxy profile, offering loads of useable cargo space inside.
You can also see the blacked-out section of the pillar giving the impression of a floating roof, with the word 'Soul' imprinted within. The panels confirm an exciting Kelly Green paint option which should help the car stand out as usual.
Kia confirms the new model will be available with a range of powertrain options, including turbocharged and zero-emissions electric systems. More specific details are yet to be confirmed on these, and it's likely some powertrains will be offered in certain market regions only.
All will be revealed at the big LA show, starting November 26. It's unconfirmed at this stage if the new model will make it to Australian showrooms. No formal announcement has been made but it's understood it could be under consideration.
A spy video has surfaced online showing the new Soul under development. Check it out below.