It's called the Alfa Romeo 4C Concept. And it's shiny. Shinier than Shane Warne's face? Well… you be the judge. It's poised to be the most exciting alf Alfa in quite some time – mid-engine, rear-wheel-drive, and apparently, it only weighs 850kg. Sounds like the recipe for success, right?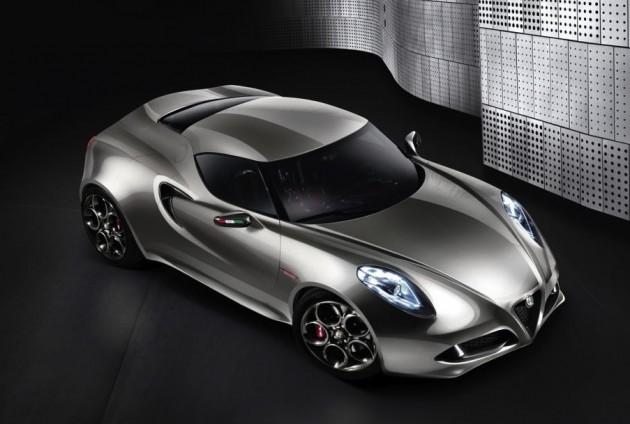 Engine wise, the Alfa Romeo 4C is said to be powered by a 1.8-litre turbocharged four-cylinder, pumping out an impressive 147kW. While that might not sound like a lot, at 850kg, it'll do its job nicely.
The Alfa Romeo 4C will appear at next month's 2011 IAA Frankfurt Motor Show wearing paintwork shiny enough to make a rapper with grills close his mouth – the colour is called Fluid Metal, a silver-like shade, very different to the matt red we saw on the Alfa Romeo 4C Geneva Motor Show unveiling.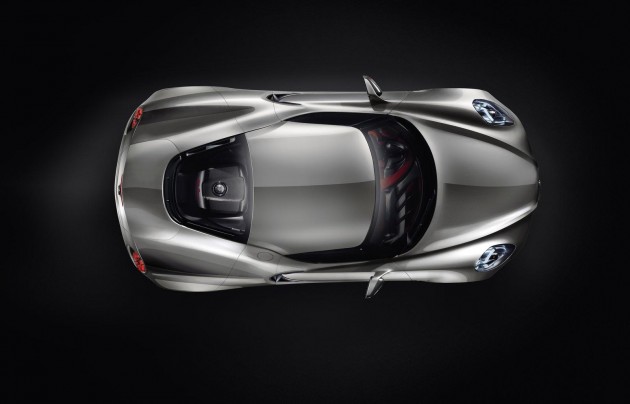 The lightweight body is thanks to the use of aluminium and carbon fibre featured in its construction. Being so light, a top speed of over 250km/h is said to be achievable – expect 0-100km/h in well under five seconds, too.
The Alfa Romeo 4C Concept will get high quadrilateral front suspension, and MacPherson in the rear. Weight distribution is 40 per cent on the front axle and 60 per cent on the rear axle – this new Alfa should be a good steer.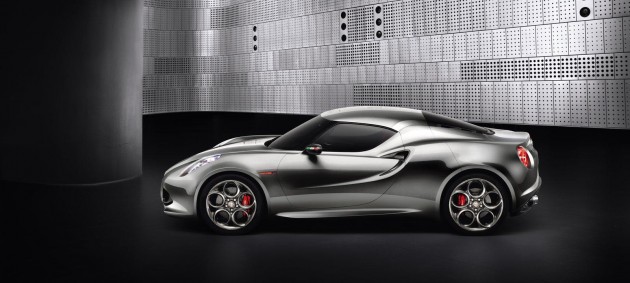 Back in the days, Alfa Romeo's were known for their light weight, rear-drive layouts – this is what made them so successful in early racing. The Alfa Romeo 4C Concept seems to have taken a page out of the old school Alfa book.
Styling wise the front looks a bit like the Alfa Romeo Mito, the rear however looks a bit like a shrunken R35 GT-R/Ferrari 458 Italia. Let's keep our fingers crossed the road-going version doesn't differ too much from this exciting two-door stallion preview.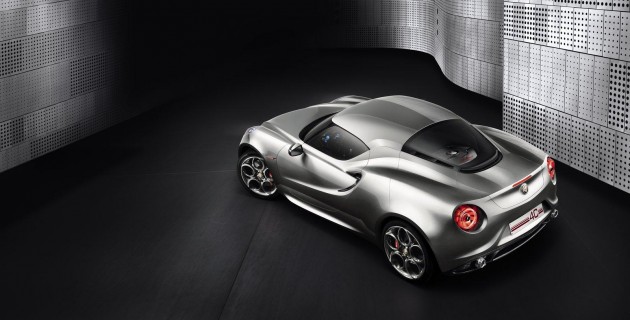 We'll be sure you spill any more news on the Alfa Romeo 4C Concept, and every other performance car at the 2011 IAA Frankfurt Motor Show in just under two week's time. The show starts on September 13.
Also check out:
– Video: Alfa Romeo 4C first promo commercial
– Porsche Ferrari-rival confirmed, possible new Porsche 959
– New (2013) Ford Focus RS confirmed