Renowned Audi tuner ABT Sportsline has come up with a neat upgrade kit for the SQ5 performance diesel SUV, lifting power and presence.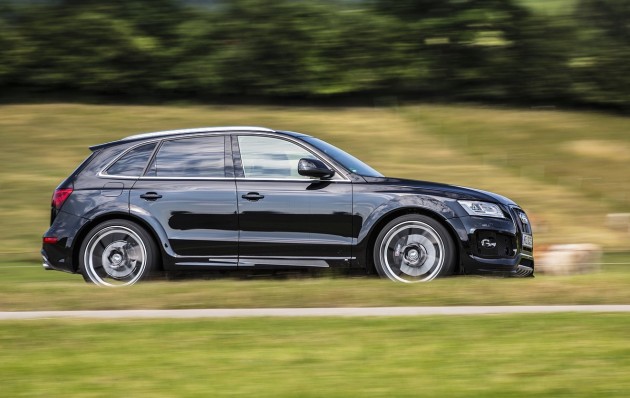 ABT has taken the regular SQ5 and its 3.0-litre twin-turbo diesel V6 and turned things up a notch via some engine computer tweaks. Instead of producing 230kW and 650Nm, it now generates 268kW and a meaty 710Nm.
The SQ5 is already one of the quickest production diesel SUVs on the market, capable of crunching 0-100km/h in just 5.1 seconds in the case of the recently-introduced, 250kW/700Nm 'plus' variant. The sprint time is the same in the regular 230kW version too.
ABT hasn't mentioned specific performance figures, but we'd be guessing 0-100km/h would come up in under 5.1 seconds. The standard limited top speed of 250k/h might also be extended.
On top of the boost in output, ABT has also designed a subtle styling package including skirt extensions for the front, rear and sides, black trimmings, a new vertical grille, and some unique alloy wheels measuring up to 22 inches.
Sports suspension can be used to give the SUV a more hunkered down stance, while various bespoke badges give the SQ5 a unique touch.