You might remember last week Fiat's Australian arm confirmed some of the details and specifications for the upcoming Abarth 124 Spider. The company has just announced further details and pricing.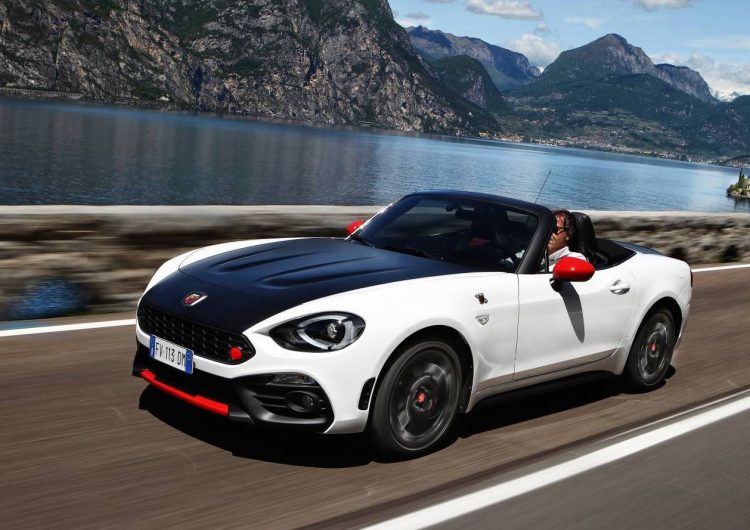 Prices will kick off at a respectable $41,990 for the six-speed manual version. This makes it more expensive than its Japanese counterpart, the Mazda MX-5 2.0L (from $34,490). However, the Abarth version does come with sportier highlights, and of course it is slightly more exclusive.
As we discovered last week the Abarth 124 Spider is powered by a 1.4-litre turbo four-cylinder Fiat engine producing 125kW and 250Nm. This is well up on the 2L Mazda MX-5's 118kW/200Nm output. As such, 0-100km/h is taken care of in as little as 6.8 seconds.
The new model will come with a range of standard performance components, such as a mechanical limited-slip differential, sports suspension with Bilstein dampers, and a sport driving mode. Brembo brakes and a sports quad-outlet exhaust is also standard.
Fiat Australia says the entry price puts the new model at a "lower cost than its less-powerful competitors". But, in reality, the 147kW Toyota 86, Mazda MX-5, and 150kW Hyundai Veloster SR Turbo – all direct competitors – are all offered at lower starting prices. Even the Subaru WRX starting price is lower.
The local arm is offering 100 'Launch Editions' that come with a special build plaque and contrasting side mirrors, tow-hook covers, and bumper inserts. These versions will be available at no extra cost. Fiat is also offering special drive-away pricing. It arrives on October 7.
2017 Abarth 124 Spider manual – $41,990
2017 Abarth 124 Spider manual – $43,500 drive-away
2017 Abarth 124 Spider auto – $43,990
2017 Abarth 124 Spider auto – $45,500 drive-away