High-end Porsche tuning company 9ff has revealed its latest project car at the 2012 Essen Motor Show. Called the 9ff GT9 Vmax, the speed machine produces a whopping 1030kW of power (1400PS) and is capable of over 400km/h.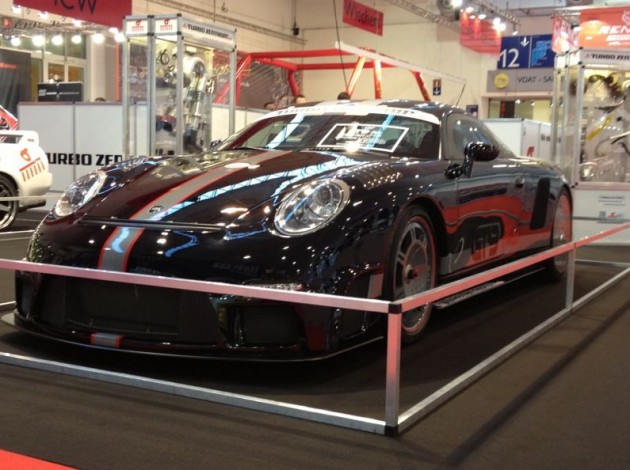 The GT9 is based on a Porsche 911 featuring an extensively 'chopped' roof for a sleeker, slipperier shape. The rear end is also completely custom made with carbon fibre panels and polycarbonate back windows, all resulting in an overall weight of 1340kg.
In the back sits a monster of an engine. It's a 4.2-litre flat-six boosted by two large turbochargers puffing out 29psi. On the dyno the GT9 has put down a super-impressive 1400PS (1030kW) at an ear-pinching 7950rpm, and 1160Nm at 5600rpm.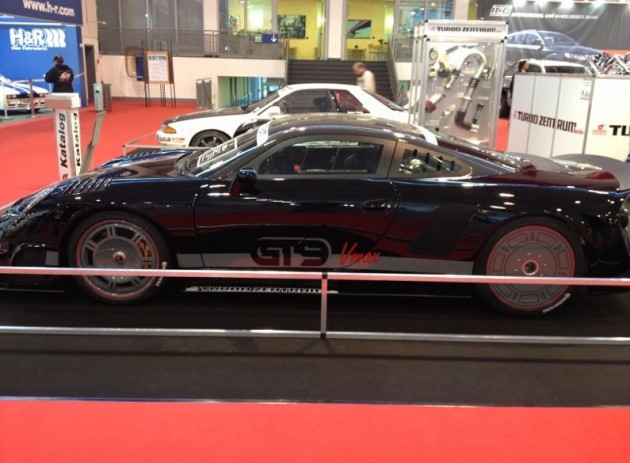 Translated into acceleration, the new GT9 is capable of cracking 0-100km/h in 3.1 seconds and 0-200km/h in a mind-boggling 6.8 seconds. It'll also keep going and cover 0-300km/h in just 13 seconds.
To keep it straight and true the GT9 Vmax rides on a set of special staggered 19-inch front and 20-inch rear alloy wheels that are wrapped in 255/35 and 335/30 Continental Vmax tyres.
The complete package is on display at the Essen Show in Germany, which is one of the biggest automotive aftermarket events on the international calendar. The event runs from December 1 until December 9.
If you're interested in having a GT9 of your own, 9ff offers the kit priced from 895,000 euros (approximately AU$1,114,204).
Take a look at the video below for a preview.