Jerkey Lysell, a 25-year-old Swedish man, has purchased a 1960s Soviet tank online and according to him, it's "better than a snowmobile".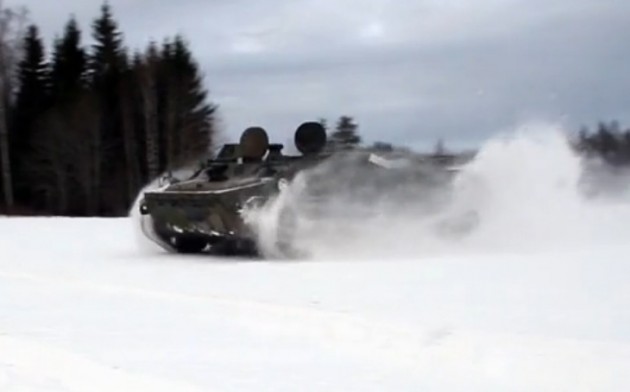 The silver medalist at last year's European Orienteering Championships was looking for an off-road vehicle in which he could take his navigation skills to another level.
Jerkey, however, is not one to stick to the whole 'social conventions' thing, and jumped online and purchased a Soviet MT-LB tank from the late 1960s. He had his twin brother, Jerker, help out with the cash, and for 100,000 Swedish Kroner, (about AU$15,780), Jerkey was united with his dream vehicle.
Built in Bulgaria, the MT-LB tank can move at speeds of up to 60km/h on roads or smoother surfaces, and up to 30km/h on rough surfaces. He said,
"My father just told us that we were just stupid, but he didn't actually care, he thought we were just stupid idiots. So far we've just been driving over trees around the farm at my father's place and driving around on the fields. It's quite dangerous because the vehicle is open in the back, so if we have people sitting in it, things could turn risky with the trees falling down."
Let's hope Jerkey and Jerker don't have too many enemies around their township, they may well be in for a rude surprise. Check out the video video to see what all the fuss is about.