The 2020 Nissan Patrol has been spotted again. This time, the complete exterior and most of the interior has been snapped, showing all for the first time.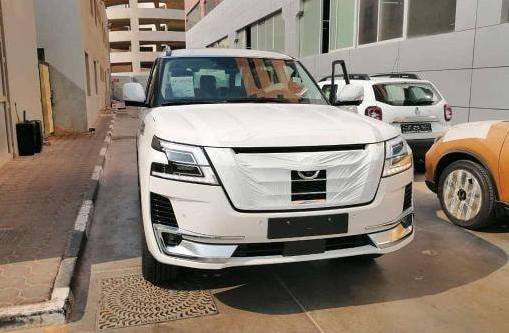 We're surprised Nissan hasn't officially sent out the details for the new model, because, by the looks of it, it's well and truly in production now. These images, surfacing on social media, were taken at a holding yard or dealership in the Middle East, showing a fresh example of the 2020 Patrol soon after it rolled off a transport truck.
As we saw in earlier leaks, the 2020 Nissan Patrol showcases an all-new look front end with new C-shaped headlights and integrated LED daytime running lights. The front end also gets Nissan's V-motion grille, flanked by thick chrome bar, with well-spaced horizontal tiers, and a sporty lower bumper bar.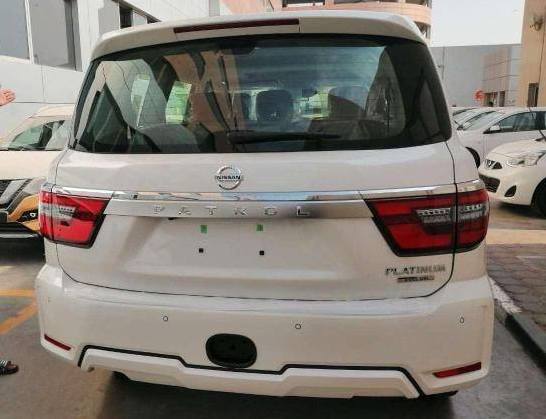 Around at the back we see a similar taillight treatment as the front, with C-shaped red sections, while s chrome bar runs across the full width of the tailgate and even headlines the taillights. Down below is a redesigned bumper bar complete with a diffuser-style element in the middle.
This example is the Patrol Platinum, which is the luxury pack in some markets. There appears to be another little badge at the back but we can't quite see what it says. It could be some kind of 'Edition S' or something along those lines, which could explain the sporty front and rear bumper bars.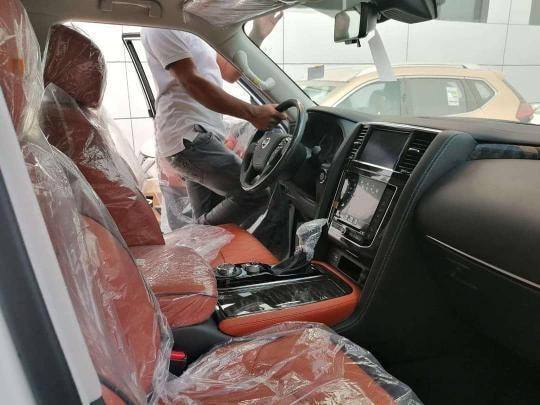 Perhaps the biggest news is the interior. This is the first time we've seen the new-look decor, and on first impressions, it seems decades ahead of the ageing design seen in the current/outgoing model. There's now two digital screens for the dash, dark wood trimming, and a cleaner arrangement of controls. Some of the buttons seem to be removed as well for a neater look. This vehicle also features an interesting red dust leather trim.
We don't have any specs for you yet, but our guess is the 5.6-litre naturally aspirated V8 will live on pretty much as is. It currently produces 298kW and 560Nm, or up to 319kW in the case of the Nismo variant sold overseas.
An official unveiling is expected at any moment now. However, there is a chance this facelift could be created for select markets only. We'll keep you updated.