The 2019 Lexus RC sports luxury coupe will arrive in Australia later this year, the local arm has just confirmed. It will bring in a range of refinements and design tweaks to freshen up the sleek two-door.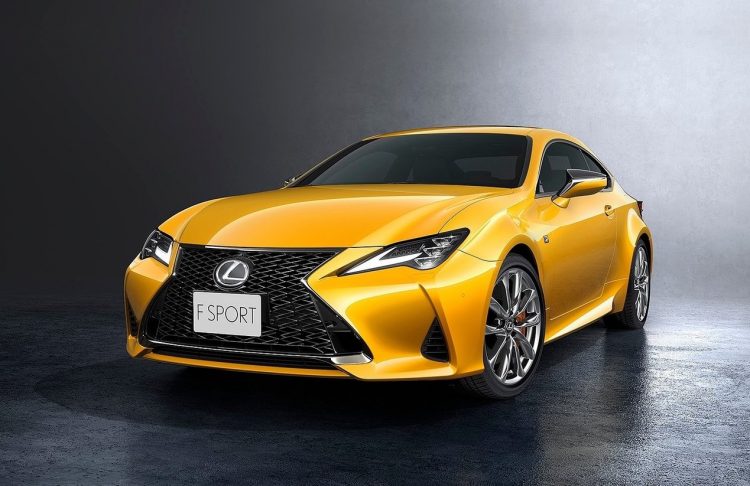 Unveiled earlier this year, the new RC adopts a facelifted exterior design, with a freshly-reshaped front bumper bar and side intakes, new headlights and optional triple LED beams, with a tightened up rear end that also gets a revised bumper bar and vertical-oriented side vents.
Many changes are made beneath the skin, too. Lexus says special attention was spent on honing the aerodynamics and suspension to help with stability, while the powertrains have been revised to offer improved throttle response, especially in the case of the 2.0-litre turbo version.
Some of the suspension updates have been derived from develops made with the brilliant Lexus LC, so that it now offers a flatter and more stable ride quality with sharper handling characteristics. This is made via new dampers and stiffer bushings. There's also new 19-inch alloy wheels that are wrapped in higher-performance tyres for added grip and better steering response.
For the interior a range of higher-quality materials have been implemented for a more premium look and feel, while the attention to detail has been heightened thanks to larger and higher knee pads, and a new palm rest with stitching added to the surface.
Lexus will offer the new model in 11 exterior colours, and buyers will again be offered the optional F Sport package. Going for the F Sport sees a bespoke front mesh grille added in, as well as more aggressive 19-inch alloy wheels and sports suspension, and a range of sporty highlights applied inside.
Lexus Australia hasn't provided any specific details on the variant lineup or prices as yet, but says it will hit the market "late this year".