We've already seen the 2019 BMW 3 Series from when it debuted earlier this month. But after digging deeper into the technical data, we see some interesting information has been confirmed for the 330e iPerformance version.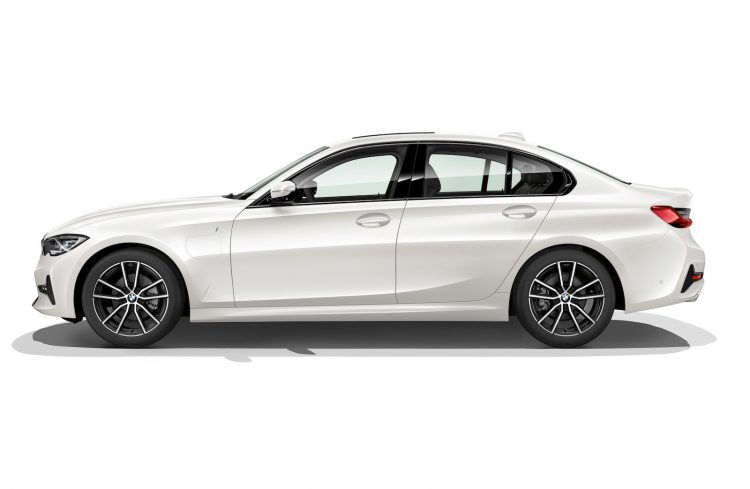 The 2019 BMW 330e will arrive during the middle of 2019 in European markets, coming equipped with a revised hybrid powertrain that promises a "provisional figure of up to 60km" of electric range. That would mean an increase of about one third compared with the outgoing model.
Drive will come from a 2.0-litre turbo-petrol four-cylinder engine, like the current model, supported by an electric motor system. Combined, the setup produces 185kW (unchanged), or, with a newly-developed 'XtraBoost' mode activated, up to 215kW. Across the 0-100km/h sprint it means the clock stops in as little as 6.0 seconds, down from 6.1 seconds in the current model.
Despite the credible performance, the 2019 BMW 330e will offer a reduced fuel consumption average. It drops from 2.1L/100km in the current model to just 1.7L/100km in the G20. Emissions are also down to 39gm/km, which is around 10 per cent less than the current model.
In Australia the 330e is priced from around $70,000, which places it at the lower end of the pricing spectrum for the 3 Series range. This makes it quite an attractive option in our opinion, considering its performance and fuel economy.
Also confirmed in the more detailed spec sheet is the M340i xDrive. It will showcase a 3.0-litre turbo inline six that produces an impressive 275kW and 500Nm, which is enough to see 0-100km/h done and dusted in a claimed 4.4 seconds – that's almost as quick as the M3. Fuel economy figures stand at a respectable 7.5L/100km (provisional figure).