The flagship Audi has come in for some updates for the introduction of the 2019 Audi R8, in coupe and spyder form. It's the most powerful series production version yet.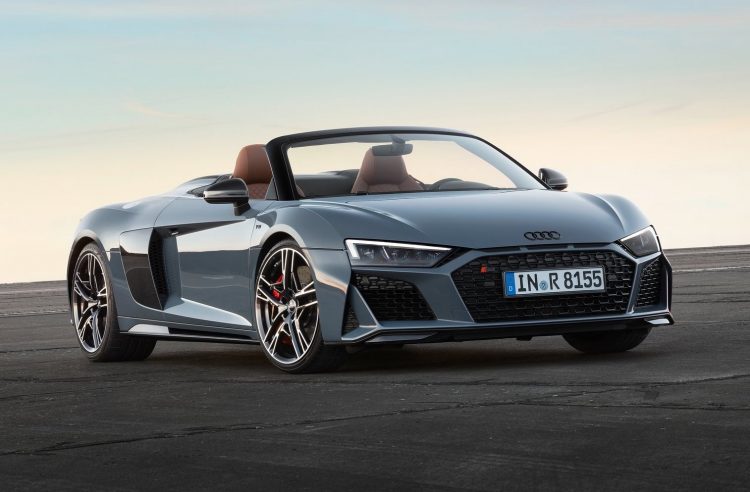 Audi has applied some of its technologies derived from the R8 LMS GT3 and GT4 racing cars to the latest engine, including a new dry-sump lubrication system with a separate oil cooler. This setup allows the engine to be mounted as low as possible to reduce the centre of gravity.
The oil system, thanks to the pump module, is able to operate under all conditions as well, including during high lateral forces of up to 1.5 G. Audi is launching the R8 and R8 Performance with the 2019 model, featuring slightly different output levels. Both adopt a petrol particulate filter.
In the regular R8, the 5.2-litre V10 produces 419kW and 550Nm (up from 397kW). This helps the supercar cover the 0-100km/h sprint in a claimed 3.4 seconds in coupe form and 3.5 in the spyder. Moving up to the R8 Performance sees outputs increase to a much more serious 456kW (up from 449kW) and 580Nm, causing the 0-100km/h sprint to tumble to 3.1 seconds and 3.2 seconds, respectively.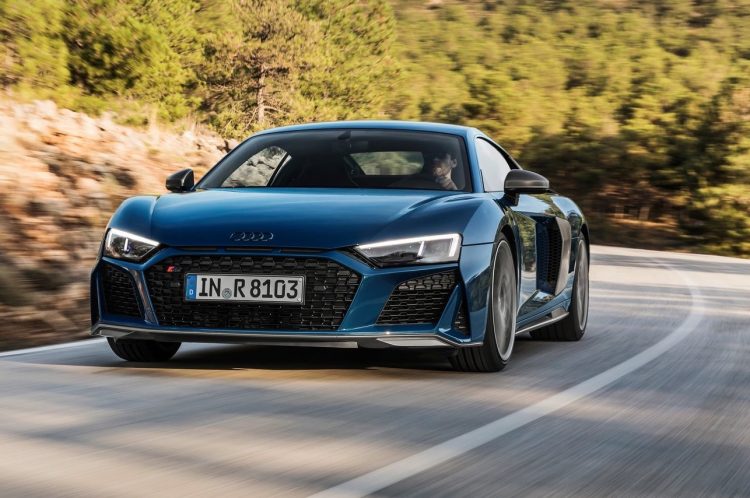 Some changes have been made to the suspension and braking to improve its overall track performance. Steering response from the electromechanical power setup has been improved as well, to provide a more precise feel, while the optional dynamic steering has been retuned.
Thanks to changes to the stability control, the stopping distance in the 2019 Audi R8 across 100-0km/h is reduced by 1.5 metres compared with the outgoing model. The stopping distance from 200km/h is also reduced by up to 5 metres. The company is offering steel disc brakes as standard or optional ceramic units.
As for the design, some minor tweaks have been applied to the body, here and there. There's now a singleframe front grille which itself is wider and has a flatter line, with thick bars to divide the air intakes. A revised front splitter has been added on, while the rear diffuser is extended and incorporates a unique grille piece. Some new-look 19-inch and optional 20-inch wheels complete the update.
Audi says the 2019 Audi R8 will go on sale in Europe in the first quarter of next year, with an Australian introduction expected to take place later that year.