If you want the biggest, most luxurious and most expensive Toyota passenger car in the world, you need to check out this. It's the 2018 Toyota Crown, for the Japanese Domestic Market only.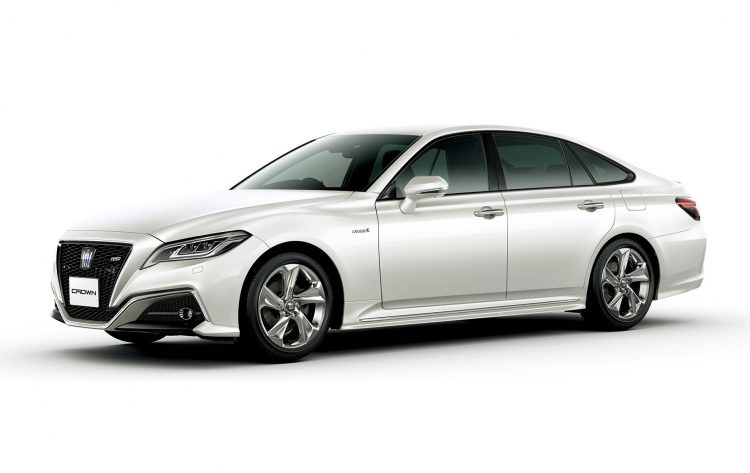 This isn't actually the company's flagship. There's also the Toyota Century, which has just undergone a facelift as well (pictured at end of gallery below). But for the 2018 Crown, it is all new. Chief among the new stuff is Toyota's New Global Architecture (TNGA), which is progressively being applied to many of Toyota's models, such as the Camry and new Corolla.
It's now the fifth generation of the Crown, and, as you would expect, it's the most luxurious and most intelligent version yet. There's a whole bunch of connected safety services inside, such as e-Care Driving Guidance, e-Care Health Check Reporting, and HELPNET which connects the vehicle's airbags to emergency services.
Drivers can also dial up the Operator Service for navigation requests and even make restaurant reservations, while an "Agent" system with voice recognition provides information such as news and weather on demand. Special Hybrid Navigation also offers the fastest routes available, with five conventional route search patterns to choose from and live traffic information via Toyota Smart Centre.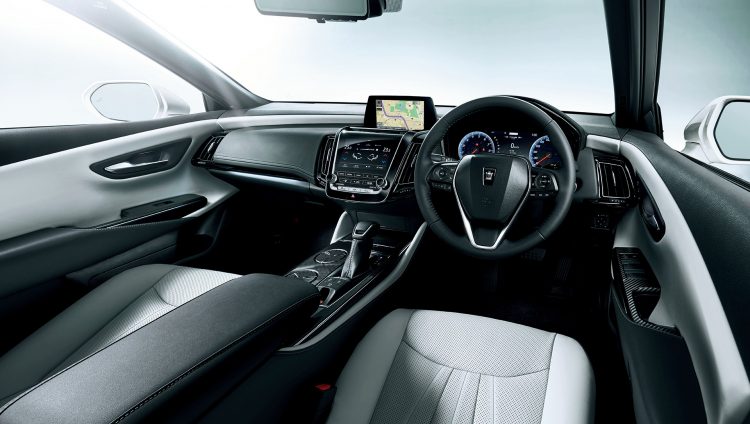 Powertrains options range from a 2.0-litre turbo-petrol producing 180kW and 350Nm, or a 2.5-litre Dynamic Force hybrid developing 166kW , or a 3.5-litre '8GR-FXS' V6 hybrid generating 264kW. The V6 hybrid uses a lithium-ion battery system while the 2.5 retains a nickel-metal hydride setup.
Toyota says it actually tested the new model on the Nurburgring in Germany to fine-tune the limousine's handling and driving dynamics. It says driving, turning and stopping have all been refined thanks to the TNGA platform. Chief engineer, Akira Akiyama said:
"In inheriting the passion from the early days of the company when the first generation Crown was born, I wanted the world to see the 'Japanese brains and brawn' that went into developing this car. It was with this spirit that we promoted development. I feel the new Crown is a car that will take your breath away in every single aspect including design, driving, and connected technology."
Sales of the new model commence now at all of Toyota's nationwide network in Japan. Prices start at 4,606,200 yen (about AU$57,000), and stretch up to 6,906,600 yen (about AU$86,000) for the top model.