This is it, the all-new, 2018 Jeep Wrangler. It is making its debut in Michigan as we speak, before an official public debut at the Los Angeles auto show from November 29.
As you can see, the new model looks very similar to the outgoing version. The same utilitarian theme carries over from the original Willys Jeep from decades ago, with protruding front wheel arches, iconic vertical front grille, and an overall boxy cabin shape continuing.
Full specifications and finer details are being withheld until the Los Angeles show, but Jeep confirms the new model is safer and more advanced than ever before. It's also more fuel efficient, thanks to the introduction of a 2.0-litre four-cylinder engine option, and offers more open-air options.
Some of these open-air options include a removable hard-top roof or a fold-down fabric roof, as well as a fold-down windscreen for the ultimate in open-air motoring. Jeeps says there are "dozens" of different door, top and windscreen combinations that buyers will be able to select from.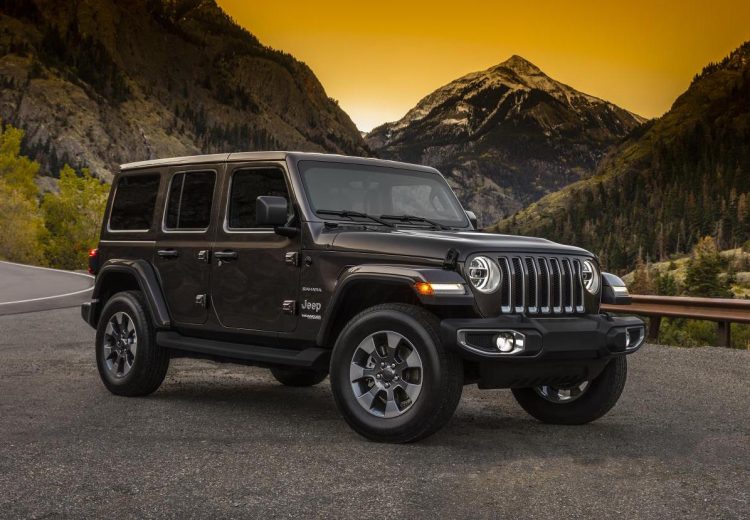 As previously revealed via a user manual leak a couple of weeks ago, both the Pentastar V6 petrol and a new four-cylinder turbo-petrol will be on offer, as well as two- and four-door body styles. The interior will debut some up-to-date features as well, such as a Uconnect touch-screen in 5.0, 7.0, and 8.4 inches in size, with some variants also packing in Apple CarPlay and Android Auto connectivity.
Off-road performance is set to be higher than ever, with a combination of old-fashion know-how such as live axles, paired with modern technology that can help with traction via different terrain modes. Detachable sway bars are also likely to carry over on the top Rubicon variant.
Market entry is expected to take place during the start of 2018. Australian details are yet to be confirmed.